Maxi-Cosi Zelia 2 Pram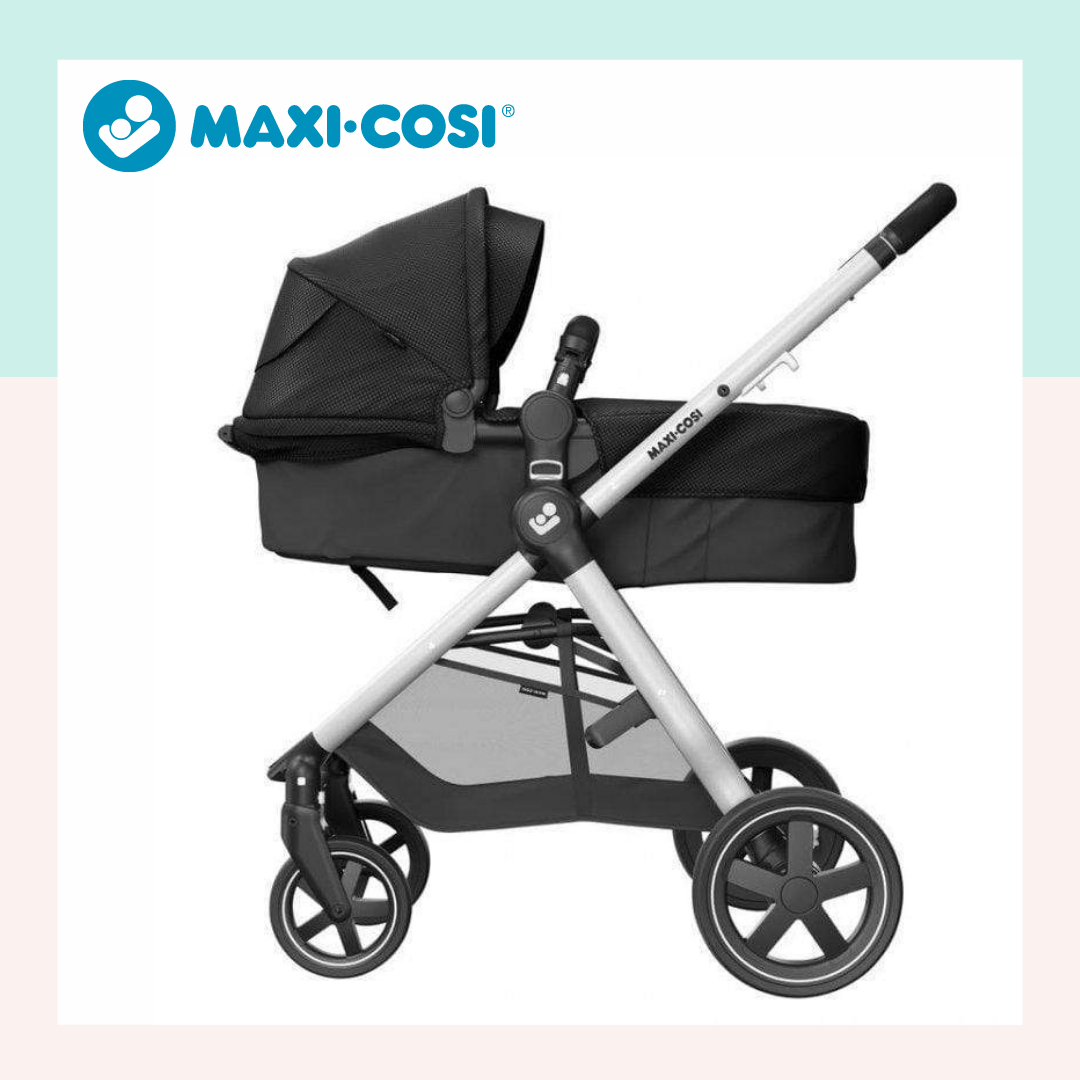 Maxi Cosi Zelia 2 Pram/Pushchair - Essential Graphite'
Zelia' is'Maxi Cosi's compact urban stroller. It offers you and your baby hassle-free trips in the city! Weighing no more than 9.6 kg, Zelia' is a 2-in-1 stroller, its seat unit also capable of being used as a new-born's bassinet.
A pushchair that's easy to fold, Zelia' makes your life in the city much easier by allowing you to switch back and forth between the streets and your car with a compatible Maxi-Cosi baby car seat that's easy to attach.
Enjoy discovering the city with a stroller that's compact, lightweight and comfortable!
Compact and comfortable for urban life
Suitable from birth to 3.5 years, Maxi-Cosi Zelia' pushchair comes to the forefront with its exceptionally lightweight compact design without compromising your little one's comfort! Zelia' features a comfortable seat and inlay to keep your little one cocooned at all times.
This city stroller's seat unit can easily be turned into a bassinet, which provides your new-born with extra comfort, and all parents will love its smart folding system.
The seat unit can be used in both parent-facing and road-facing positions. That means you have the option to maintain eye contact with your little one, or you can let them marvel at the outside world.
In just 2 clicks, attach the Zelia' seat unit to the stroller for children from birth to 3.5 years. Zelia' can also quickly switch from being used on the street to being used in the car, just by attaching a compatible Maxi-Cosi Group 0+ baby car seat.
What's more, we designed a big, practical shopping basket so our ultra-compact stroller can suit your life in the city. It allows you to store everything your baby needs for a day of exploring!
FEATURES:
Suitable from birth to 3.5 years (0-22kgs)
Travel system ready (Car seats available separately)
Seat adjusts to parent-facing or road-facing in 2 clicks
Seat converts to bassinet
5-point harness
Easy to steer with height-adjustable handlebar
Easy braking system
Lockable swivel wheels
Rear-wheel suspension
Removable bumper bar
Large shopping basket
Contemporary style
Washable stroller cover
DIMENSIONS:
Categories
Olympia
Buggies, Pushchairs and Strollers
MadeForMums Buggy Testing Track