Nannycare Growing up Milk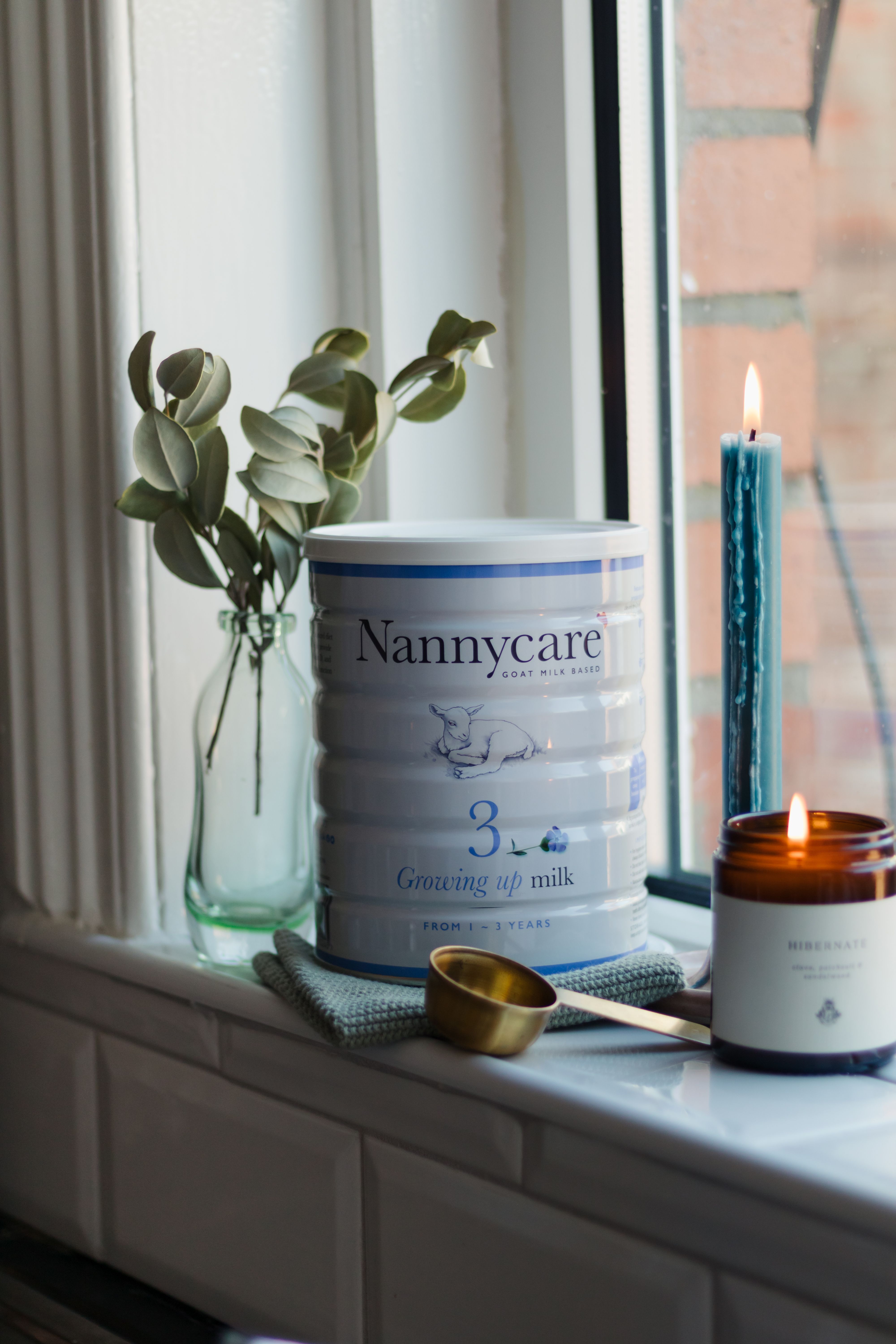 Nannycare Growing up Milk is designed to complement the weaning diet and is the UK's No. 1 goat'milk based'follow on milk. As world leaders in goat milk science for 30 years, Nannycare is supported by clinical trials.'
Soft & Gentle Milk
Made from premium goat milk because goat milk curds are naturally softer than those formed by cow's milk* .
Full cream goat milk
Nannycare Growing up Milk retains the natural milk fat in'it's'full cream formula and naturally'delivering 45% of the fat babies need from natura milk fat.'This significantly reduces the amount of vegetable oils that must be added including no palm oil as a source of fat.''Goat milk'naturally contains only A2 beta casein.'
Nutritionally Tailored & Fully Regulated
Contains DHA (Omega 3 LCP) to support normal visual development'and vitamin D to'support the normal function of the immune system.'
Natural Oligosaccharides
Goat milk includes Natural Oligosaccharides at 10x the levels present in cow's milk**.'
Nannycare does not use skimmed milk and does not include palm oil, maltodextrin, GMO's or soya.
Important notice:'Use Nannycare Growing Up Milk as part of a varied, healthy and balanced diet from 1 year.'
*Wang et al 2019; Martin et al 2002; Caroli et al 2009. **Thum et al 2015; Martinez-Ferez'et al. 2006.