Head Start Organic blend of White Tea and Rose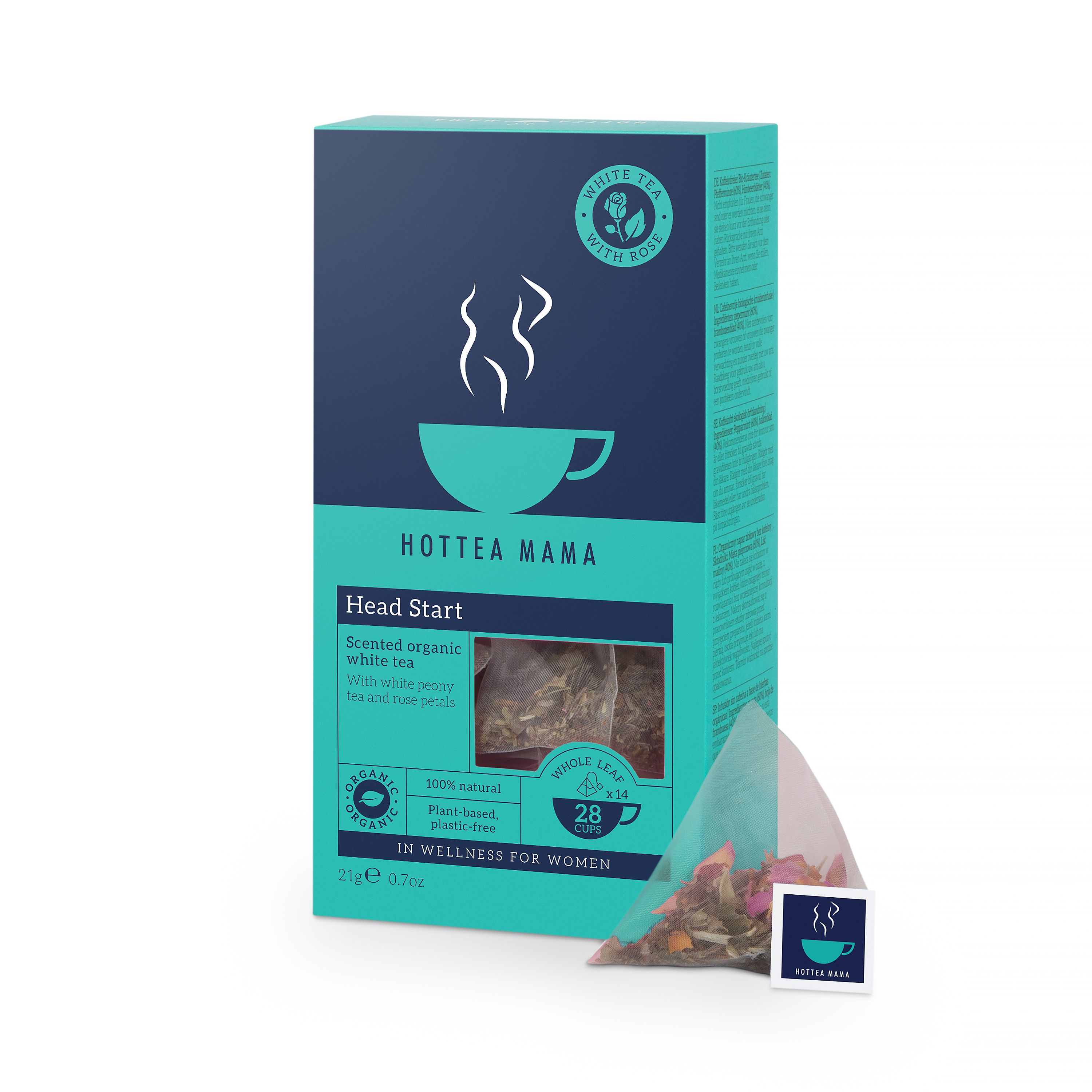 TASTE
Delicately floral mellow white tea and fragrant rose
TEA TYPE
Scented White Tea
INFUSION INSTRUCTIONS
Use 80 degree water (ideally let your kettle sit for a few minutes after boiling)
1 tea bag per cup, brew for 3-5 min
As each bag contains whole leaves, flowers and fruit pieces, don't throw it away after one brew. Add water to each bag atleast twice to get the most out of the botanicals.
INGREDIENTS
White Peony White Tea
Rose Buds
PACK SIZE
14 whole leaf, biodegradable tea pyramids
Can be used to make 28 cups of tea, or more.
Categories
Sustainable
Made in Britain
Gifts
Healthcare and Wellbeing
Organic
Parenting Advice
Pregnancy Advice
First Trimester
Second Trimester
Third Trimester
Fourth Trimester (0-3 months)
3-6 months
6-12 months
12+ months
ExCeL
NEC
Olympia