Nimble Cuddle Lover - Fabric Softener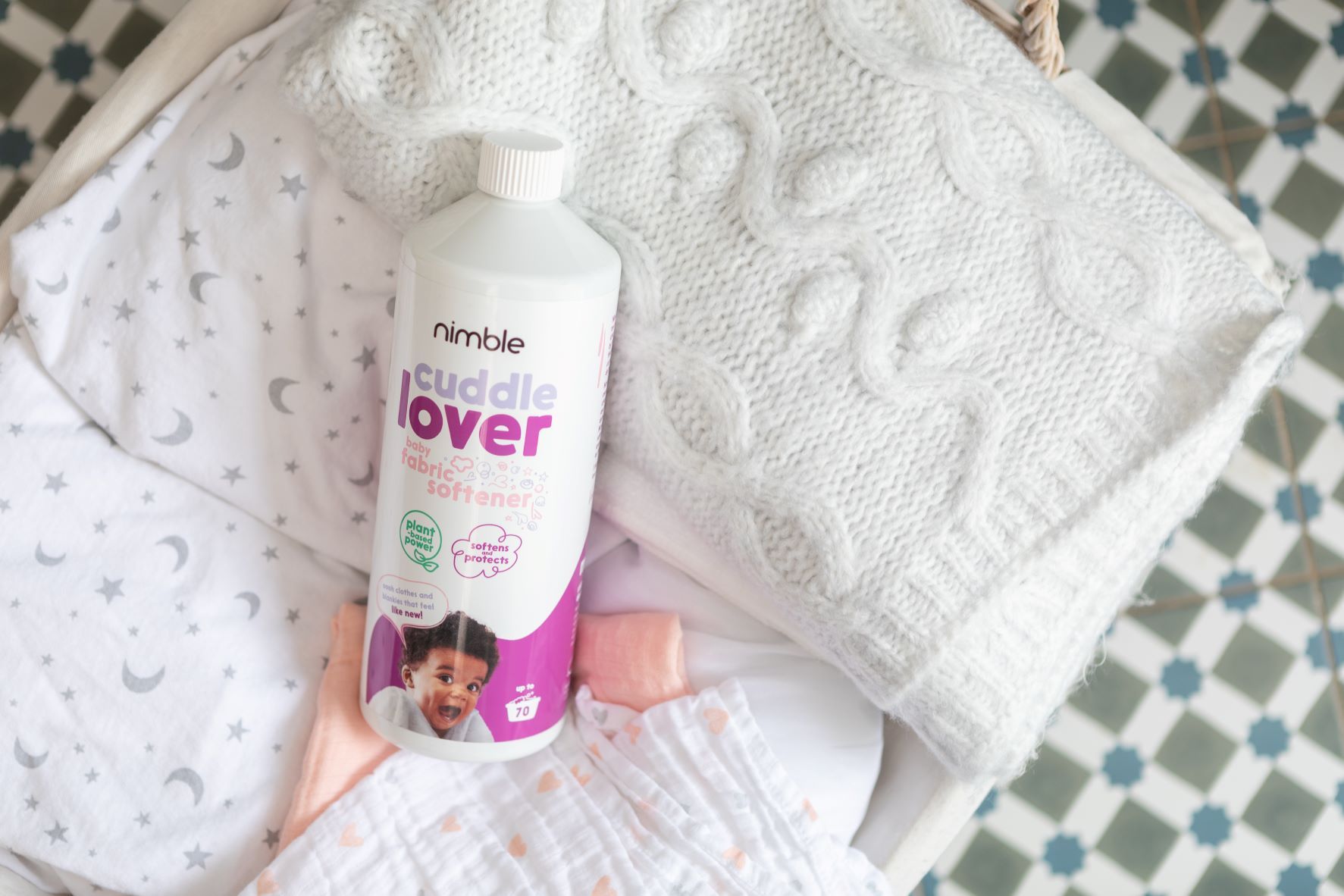 Meet Nimble Cuddle Lover
We have to come clean: parenting is messy business and involves a LOT of laundry.
Because that pile of baby clothes is part of every parent's life, we created Cuddle Lover and made sure that the fabrics remain soft and puffy even after intense washing!

Our formula was developed from scratch by our real-life chemist/founder to be gentle on sensitive skin using only 3 plant-based ingredients!

At Nimble, we exist to make parents' clean up chores safer, greener, and a little bit easier for all the messy moments that
comes with childhood!
What makes our Cuddle Lover Fabric Softener so special?'
Nimble Cuddle Loverour baby fabric softener that keeps your baby cloth soft and clean without leaving some skin irritant deposit on fabric which might irritate you little one's sensitive skin.
Super gentle fabric softener powered by plant-based ingredients
Free from'harsh chemicals
it only uses 3 plant-base ingredients derived from rapeseed
Allergen-free making it ideal for sensitive skin
Gentle scent
ideal to use with our Laundry Lover non-bio detergent'
Up to 70 washes
Categories
ExCeL
Accessories
Clothing (Baby & Toddler)