Nimble Germ Zapper - Hand sanitiser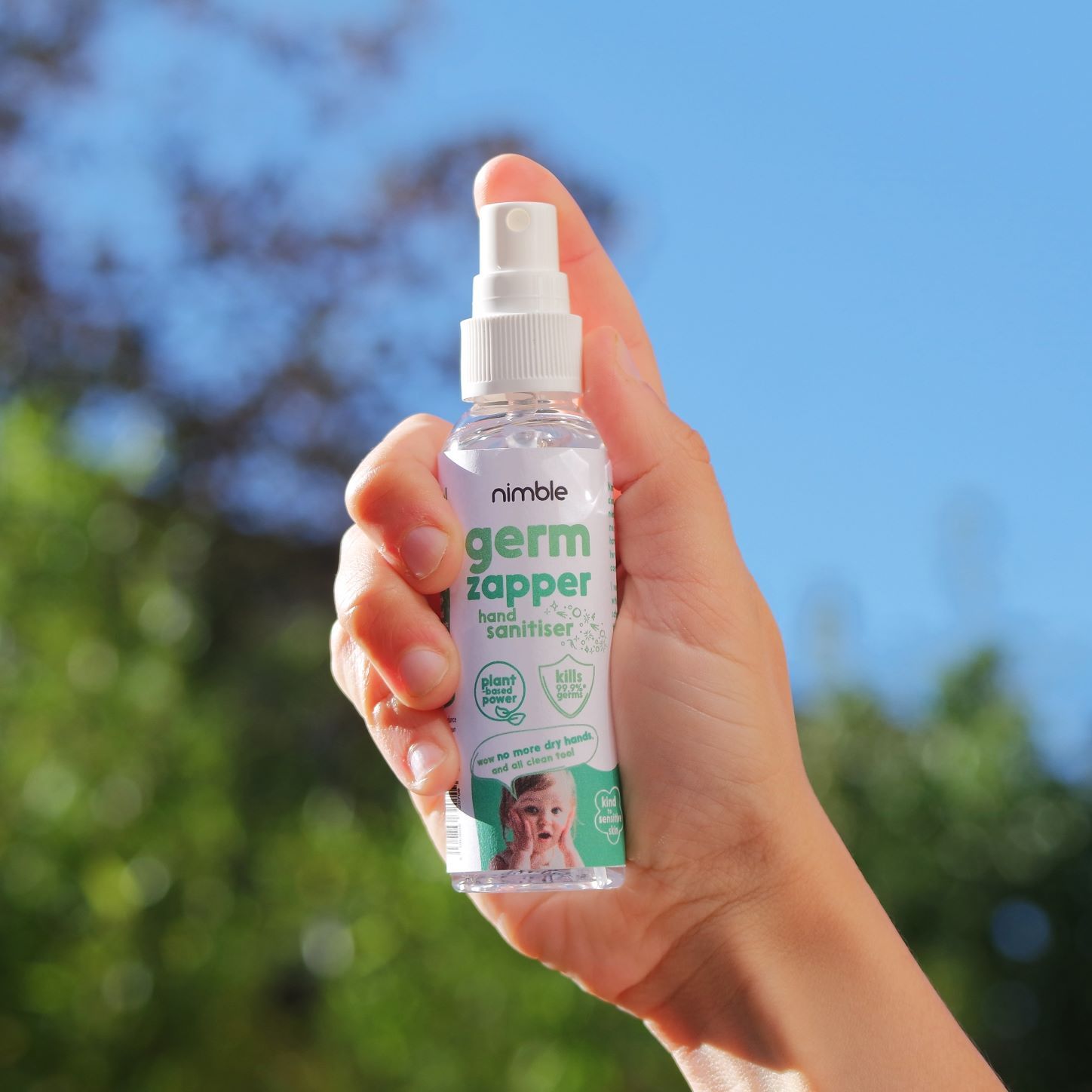 Meet Nimble' Germ Zapper
Our Nimble Germ Zapper was developed for a safe and eco-friendly use for the whole family.
We know that, now more than ever, sanitising hands feels part of our everyday lives. And we believe we shouldn't compromise on the ingredients that they contain, even more so for little ones or where it comes from.

We created Germ Zapper to be gentle on sensitive skin using no harsh chemicals. Our formula was made from scratch using'only plant-based ingredients derived from corn. Certified 100 vegan and made in the UK: hurray!
Plus, its handy spray format prevents from using too much liquid for tiny hands, resulting in a longer use.
What makes our Nimble Germ Zapper hand sanitiser so special?
Our Nimble Germ Zapper is our on-the-go hand sanitiser.
Made out of plant-based ingredients derived from corn, it's formula is proven to kill 99.9%* of germs. Its fast-drying spray
system can easily spread across tiny hands.So you clean hands of the whole family without drying them or leaving a sticky
feeling.
'
Eco-friendly formula 100% plant-based
Certified vegan and never tested on animals
Free from harsh chemicals and gentle on sensitive skin
Proven to kill 99.9%* of germs
Handy spray and fast-drying format
On the go format that can fit in pockets, bags for everyday adventures
Doesn't dry tiny hands and doesn't leave a sticky feeling!
Made with love in the UK
60ml