Nimble Laundry Lover - Non-bio baby detergent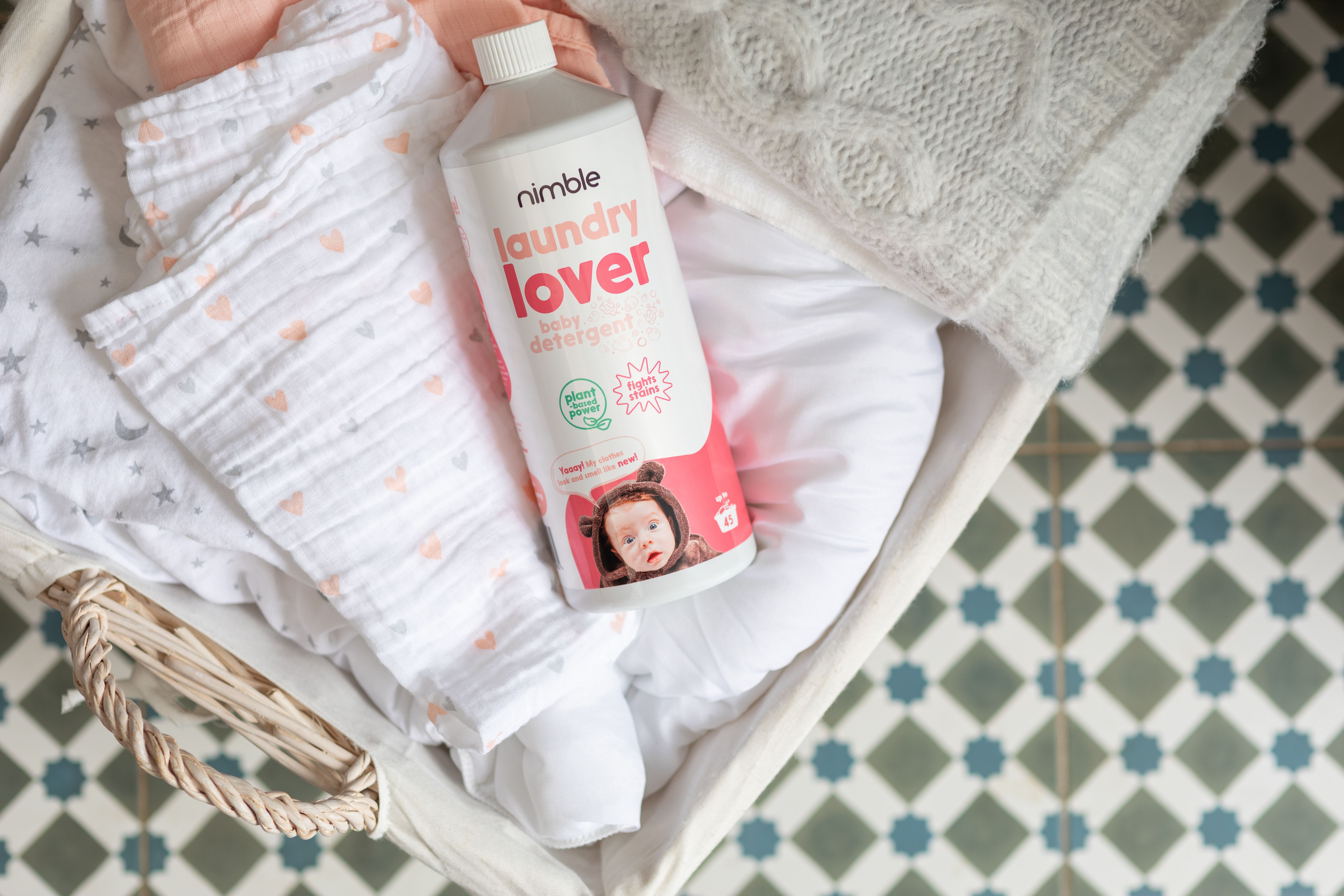 Meet Laundry Lover by Nimble
We have to come clean: parenting is messy business and involves a LOT of laundry.
Because that pile of baby clothes is part of every parent's life, we created Laundry Lover and made sure that it is highly
effective from first use!
Our formula was developed from scratch by our real-life chemist/founder to be gentle on sensitive skin but tough on stains!
So that parents don't waste their precious time washing twice their baby's laundry!
At Nimble, we exist to make parents' clean up chores safer, greener, and a little bit easier for all the messy moments that
comes with childhood!
'
What makes our Laundry lover so special?
Laundry Lover is our non-bio baby liquid detergent that is gentle on sensitive skins and made with plant-based ingredients.'
It contains no harsh chemicals like enzymes, dyes or optical brighteners that can cause skin irritations for your little one. It's
allergen-free and use a subtle fragrance to leave your clothes clean smell like new.
It contains only 13 ingredients powered by plants when its heavy-duty competitors can have up to 30 ingredients!
Made with love in the UK, our Laundry lover is certified vegan and never tested on animals.
Non-bio liquid detergent specially made for baby clothes
Allergen-free
Free from skin-irritating allergens, enzymes, optical brighteners and dyes
Proven to be as good as leading brands but way gentler on sensitive skin
Leaves clothes looking and smelling like new
Up to 45 washes in a 1ltr bottle
Certified vegan and never tested on animals
Gentle scent
1000ml
Categories
First Trimester
ExCeL
Accessories
Clothing (Baby & Toddler)