Nimble Milk Buster - Baby Bottle Cleaner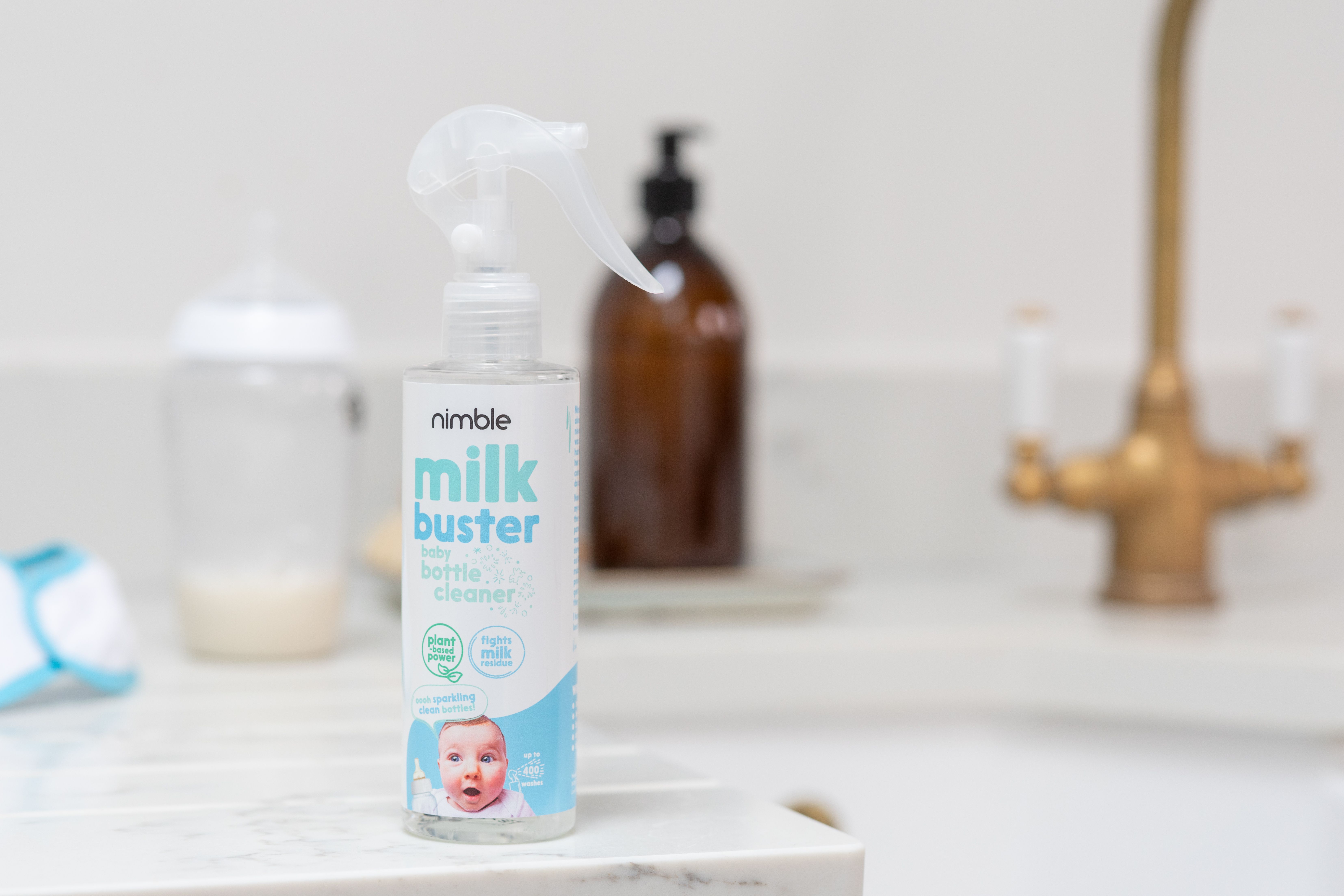 Meet Nimble Milk Buster
We know that baby bottles can become cloudy and sometimes smelly after a few usages, which sometimes results in parents
having to re-purchase new baby bottles because it doesn't feel clean and safe to use for their little ones anymore.This is usually due to milk proteins' residues remaining on plastic bottles.
This is why we created Milk Buster.
Our special formula is patented to fight effectively milk
residues. So that your baby bottles can last longer.
At Nimble, we exist to make parents' clean up chores safer, greener, and a little bit easier for all the messy moments that
comes with childhood.
What makes our Nimble Milk Buster baby bottle cleaner so special?'
Thanks to its special formula, it fights milk residues like milk fats and proteins to swiftly detach them from plastic, leaving
bottles looking clearer and smelling fresher.

Our Milk Buster is 100% plant-based, powered by ingredients derived from coconut and can be used for safely on baby bottle
as well as breast pumps attachments.
A safer and easier way to clean baby bottles.
100% powered by plant-based cleaning ingredients
Patented formula to detach effectively milk proteins from bottles
Free from harsh chemicals like sulphates, dyes, fragrances and enzymes
Spray to clean the nooks and crannies of baby bottles, teats and breast pumps
Works on both formula and breast milk
100% allergen-free
Certified Vegan and never tested on animals
Made in the UK
200ml
no added fragrance
Categories
ExCeL
Accessories
Food and Feeding