Nimble Sticky Stopper - Antibac spray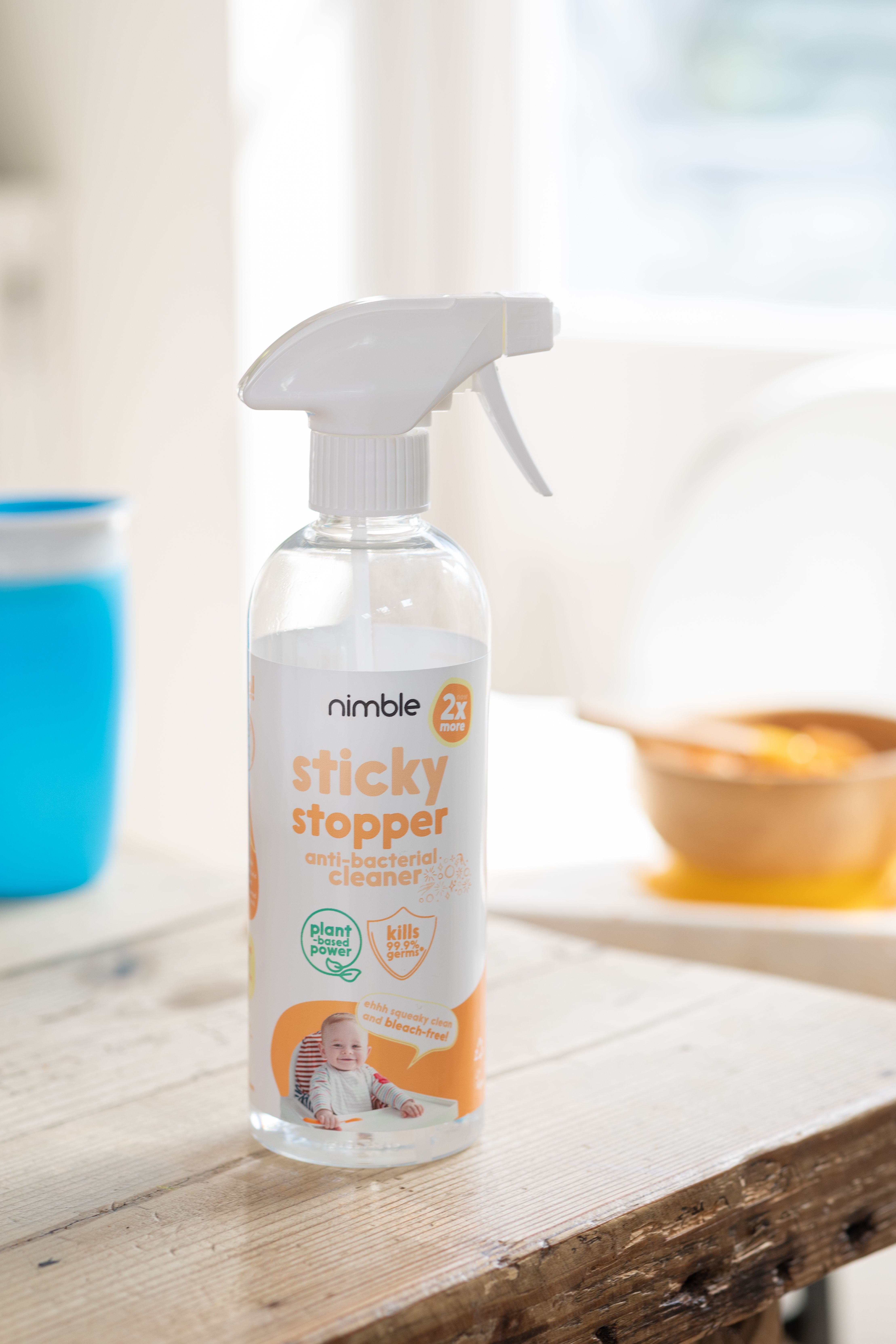 Meet Nimble Sticky Stopper
Because every corner of the house is a playground for little ones to discover, we make sure that our cleaning products are
safe to use around them.

This means that we keep the nasty bits away from our Sticky Stopper antibacterial spray: we use no harsh chemicals, no
bleach, no allergens, no fragrance and no skin irritating ingredients. All to make sure they are suitable for babies to play
around them.

Whether your little one is weaning, potty training, walking around and and embarking on daily adventures, we got you
covered for the mess they'll leave behind!

At Nimble, we exist to make parents' clean up chores safer, greener, and a little bit easier for all the messy moments that
comes with childhood.
What makes our Stikcy Stopper anti bac cleaner so special?
Nimble Sticky Stopper is our baby-friendly multi-surface antibacterial spray.
With powerful ingredients derived from corn, its 100% plant-based formula is bleach-free, fragrance-free and proven to kill
99.9%* of germs to remove the sticky stuff safely.

It works wonders on high-chairs, toys, changing mattress, potties, floors, coffee table.. to clean safely every surface that little
ones want to touch and / or eat!
Say buh bye to nasty surfaces!
100% plant-based and vegan
Proven to kill 99.9% of germs
Free from harsh chemicals and contains zero bleach
Free from allergens and contains no fragrance.
Removes sticky and greasy residues left behind from food, juices, milk and more!
Made with love in the UK
Certified with The Vegan Society and never tested on animals.
500ml
Categories
ExCeL
Accessories
Food and Feeding