Peg Perego Siesta follow me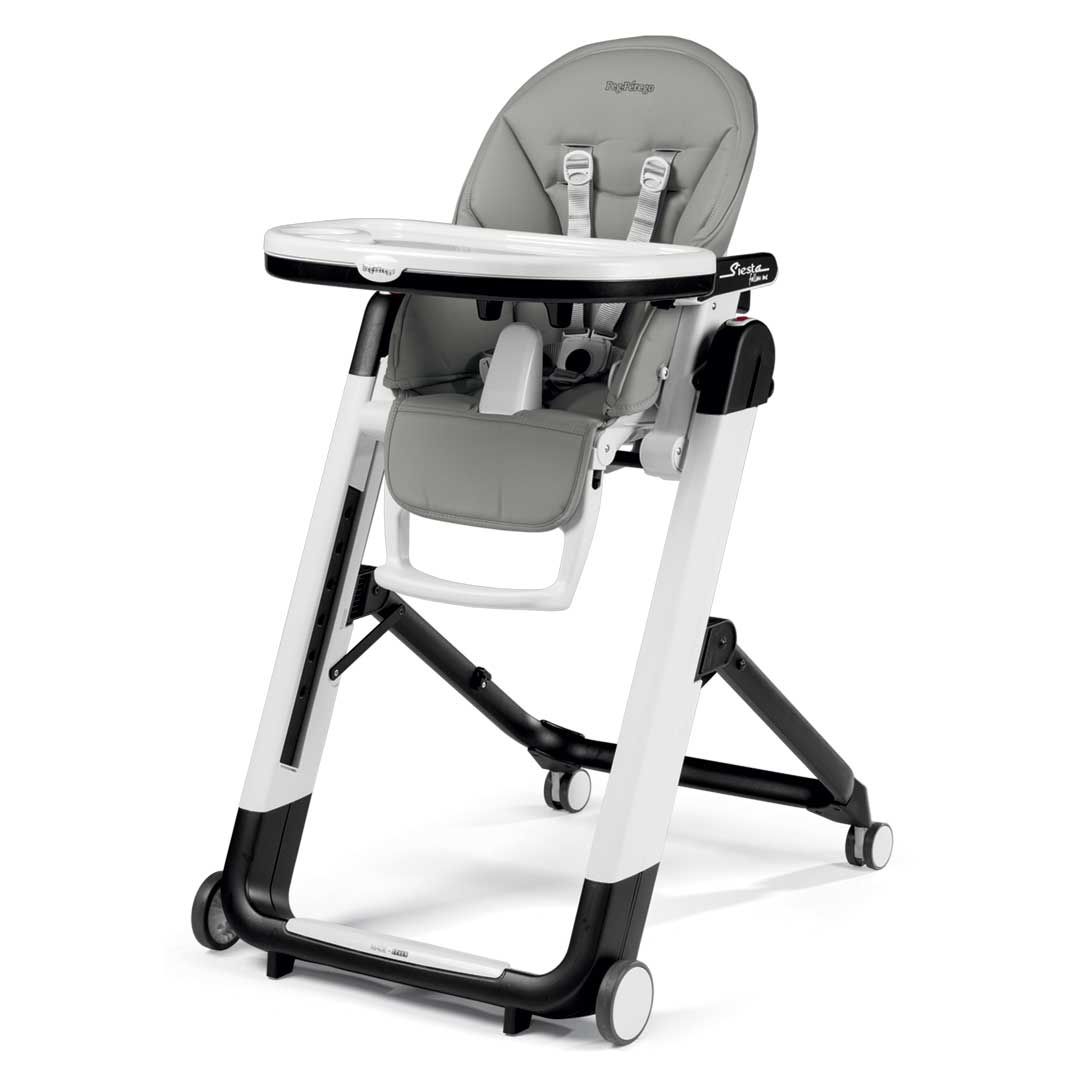 Versatile, ultra comfortable and approved for use from birth.
The Siesta follow me high chair offers you the advantage of having two products in one because it can also be used as a comfortable recliner from the early months of your baby's life.
Thanks to the Stop&Go system, Siesta follow me follows you everywhere and the brake blocking system is sibling-proof.
FEATURES
Adjustable height: Adjustable to 9 different heights.
Recliner: Recliner and high chair approved for use from birth.
Comfort Recline: From high chair to recliner in one move.
Upholstered anatomical seat: 5-point harness.
Follow me: with Stop&Go, your baby is always by your side.
Closing: Compact when folded, free standing. Non-scratch wheels.
Double tray: Double removable tray with cup holder.
Anatomical leg divider: Anatomical leg divider and mesh storage pocket.
Eco leather cover: Soft, welcoming and hygienic eco-leather cover, can be wiped clean with a damp cloth.