Protectis Tablets for Kids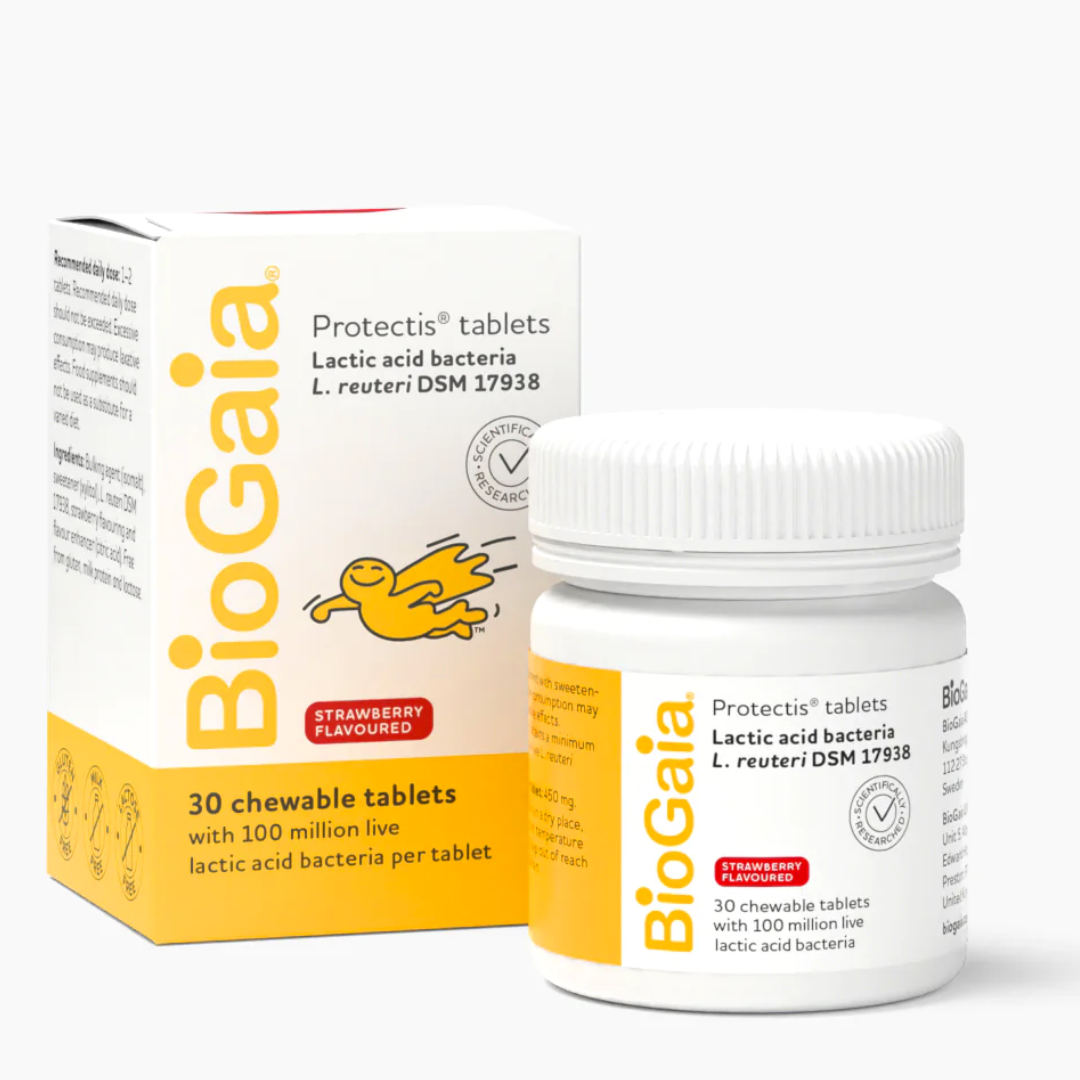 BioGaia Protectis tablets are children's probiotic product containing live bacteria. One chewable, strawberry flavoured tablet per day can help to support your child's gut flora, regulate bowel movements and improve overall health.
Each tablet contains the patented lactic acid bacterium Protectis L. reuteri DSM 17938, which has been shown to survive in the gastrointestinal tract and be positive for microbiota composition. It is one of the most clinically researched probiotics in the world.
Categories
ExCeL
NEC
Olympia
Food and Feeding
Healthcare and Wellbeing