Silicone Weaning Spoon ' Set of 2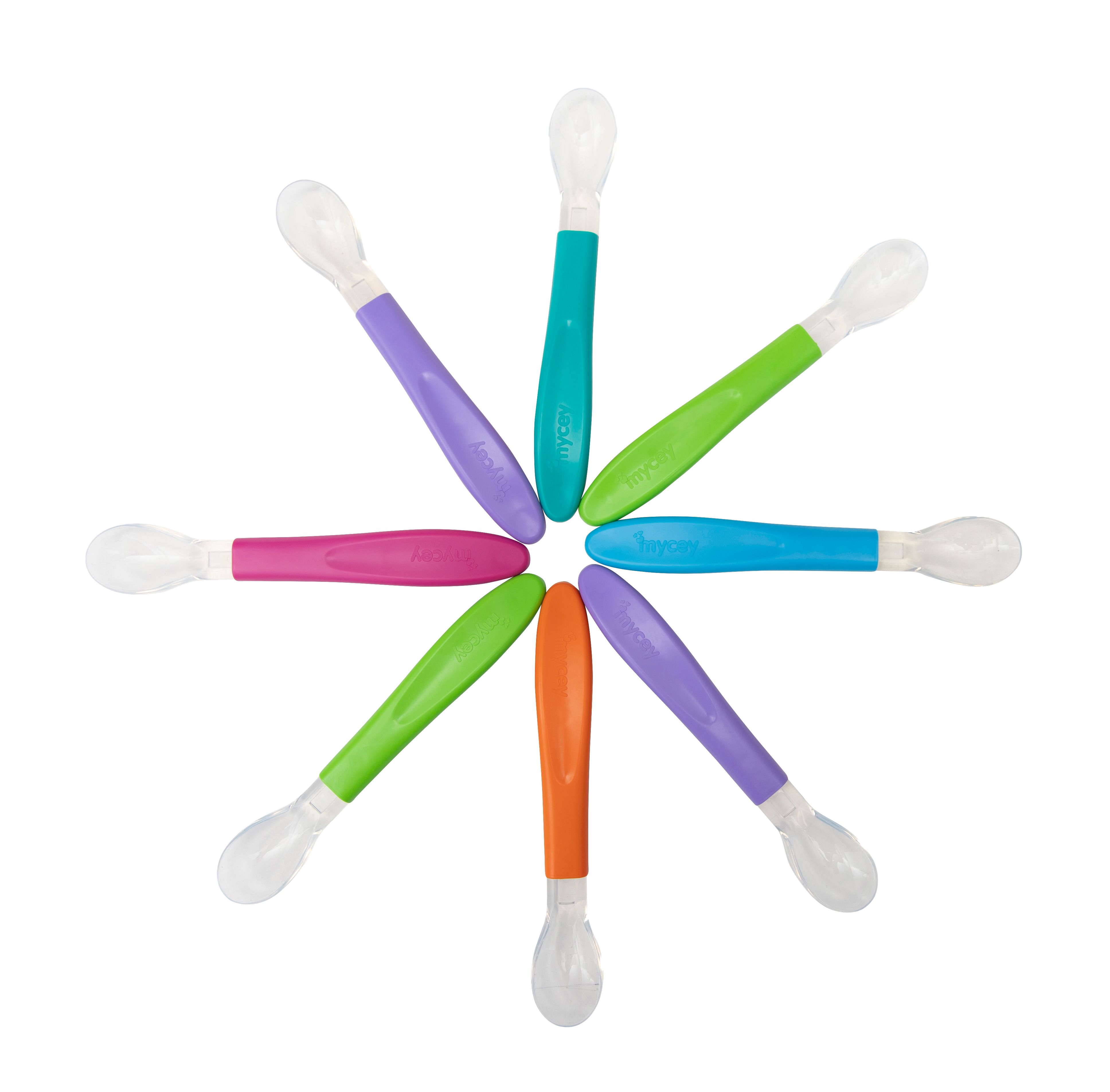 Flexible and soft spoon tip easily reaches every point of bowls and food containers.
Thanks to the soft silicone tip, you can easily give your baby solid food, being gentle on baby's mouth, gums, and budding teeth
Ideal for starting to solid food.
The silicone used is smooth and transparent; it is easy to clean and does not become sticky. Silicone is strong and resistant to bite and pull.