UPPAbaby Vista v2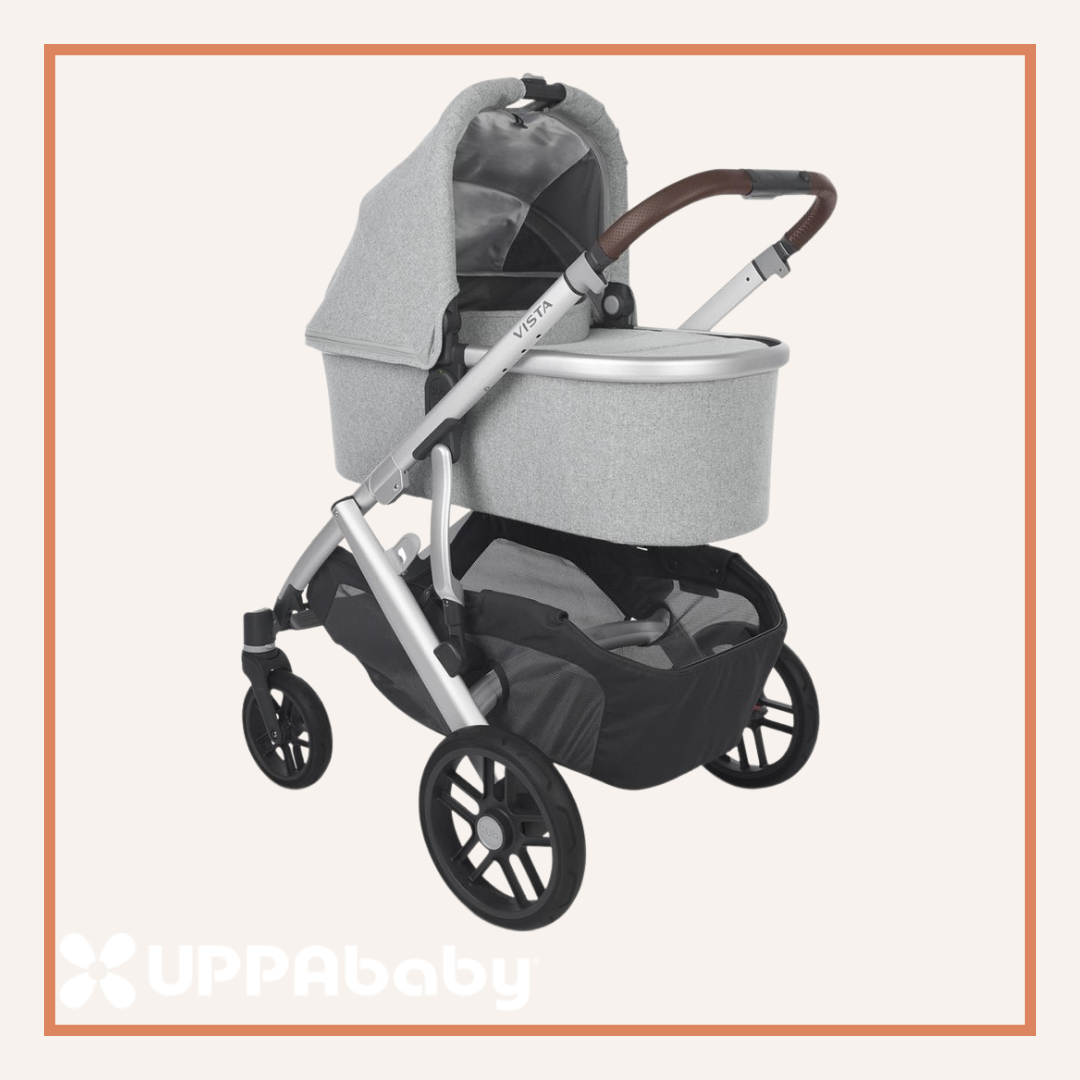 The Vista V2 is the ideal stroller for a growing family. Supplied with everything you need for one child, it can also be converted to carry two children of the same or different ages (adaptors sold separately).
Complete with a Carry Cot that can be used for overnight sleeping, a seat unit and weather protection for both, your child can travel in style without compromising on comfort.
Designed for practical use for young families, this pushchair has suspension on all wheels, adjustable handle height and real leather handle and bumper bar covers. An extendable hood on the seat and pop out shade on the Carry Cot shield against the sun whilst the large capacity basket is perfect for storing all your daytime essentials.
What's included?
Newborn carrycot - Allowing you to use it as a lie-flat pram for your new baby. Suitable for overnight sleeping with breathable lining inside the mattress, making overnight visits simple
Pushchair seat unit - A forward-facing or rearward chair for when they get a little older and are able to sit up unaided (usually around 6 months plus)
Accessories - Carrycot, rain cover, sun shade and insect net
Key features:
Can be doubled up for use for twins or as a double pushchair (adaptors sold separately)
Flat folding for easy storage and transportation when not in use
Adjustable seat that can face you for maximum interaction or face outwards so they can look out at the world
5 reclining positions for uninterrupted snoozing on the go
Four wheel suspension ensures a smooth ride
Pull out, extendable sunshade on the toddler seat extends to shield your child from harmful UV rays (UPF 50+)
The extra large shopping basket can carry whatever you need so you can focus on your little one rather than struggling with bags