26 Apr 2022
The Baby Show Loves Sustainable Brands & Products NEC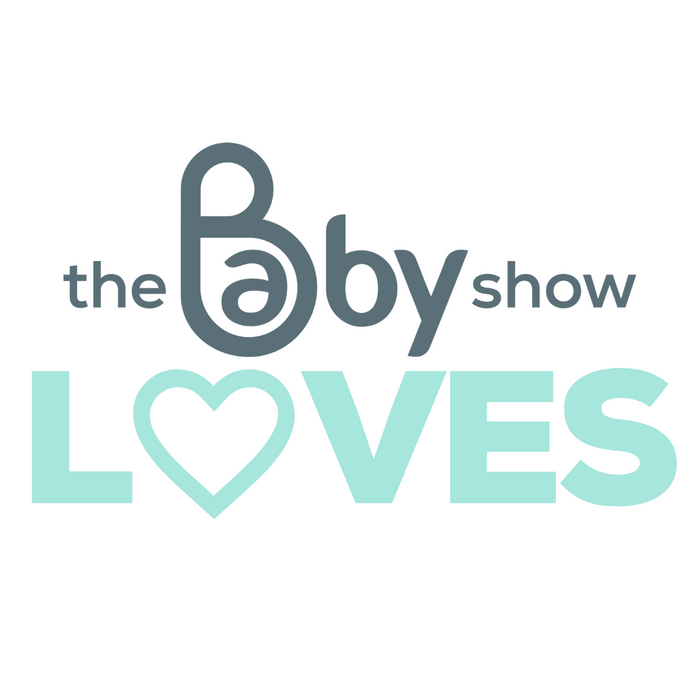 With more and more parents making sustainable choices when buying products and services for their pregnancy and baby, here's a run down of some of our favourite sustainable, organic, vegan and eco-friendly brands and products available at The Baby Show NEC this May.
Childs Farm (stand C20) are one of the leading brands for natural, sustainable, sensitive skincare for babies and children. We love their new OatDerma' range and their baby sun cream is a must now the weather is warming up. Childs Farm uses responsibly sourced vegan ingredients, minimal recyclable packaging with high levels of PCR, and is carbon-neutral plus.
Cuddledry (stand C21) has always been a popular brand at The Baby Show with their award-winning hands-free apron towel, a must-have for new parents to make bath times safer and more snugly. Celebrity fans include Paloma Faith!'Responsibly sourced bamboo (the most sustainable crop on the planet) is used to make their super-soft signature towelling, the packaging is recyclable and Cuddledry donates a % of every single sale to The 2 Minute Foundation - a charity devoted to cleaning up our planet 2 minutes at a time.
Close Parent (stand D86) caters for all your reusable nappy needs with their brilliant Pop-in cloth nappies to see you through from birth to potty. We love their colourful prints! If you're looking for a fabulous baby carrier, you'll also find the Caboo ' a soft, stretchy, easy-to-wear carrier perfect for early newborn carrying and bonding. Close Parent is a member of 1% for the Planet - representing a global network of businesses, individuals and nonprofit organizations tackling our planet's most pressing environmental issues.
'

Shnuggle (stand C64) has again designed a very clever product, the NEW Shnuggle Eco-Touch Nappy Bin. Designed to make changing your baby a cinch, it has a fuss-free, odour locking 'drop and go' system, so the focus never shifts from your baby. The dual-seal odour airlock keeps unwanted odours trapped inside, even when the outer lid is open and everyday touchpoints have been treated with an anti-bacterial additive. The Eco-Touch nappy bin is cassette free, saving on ongoing costs and plastic waste and the Better Bag bin liners are 100% biodegradable.
The Nappy Den (stand D42) is a boutique nappy shop offering advice and cloth nappies suitable for all budgets for modern eco parents. Brands include LittleLamb, Little Lovebum, TotsBots and Bells Bumz & Reusabelles. They always have some great offers to get you started on your cloth journey.
MerryGoRound (stand D71) stocks a great range of sustainable brands including MuslinZ, who, as well as having a huge collection of bamboo and organic cotton muslins, also has accessories such as Bamboo Cotton Terry Nursing Pads.

Motherlylove (stand F58) natural and plant-based skincare range for mums and babies have been created after years of research by midwife Jan. Their all-natural pregnancy safe skincare oils have been created to soothe, uplift and relax your ' and your baby's ' skin and mind. We love their Kind Skin Gentle Repair Oil, which is great for c-section scars, repairing any dry, damaged skin or even treating cradle cap!
My Little Coco (stand H10) was founded by Rochelle Humes after years of research and working alongside a paediatrician and dermatologist to create a range of skincare products that are extra gentle, mild and multi-purpose, as well as free from parabens, sulphates and dyes, vegan-friendly and cruelty-free We love their My Little Everything Balm, which has so many uses for mum and baby.