The Baby Show Loves Sustainable Brands & Products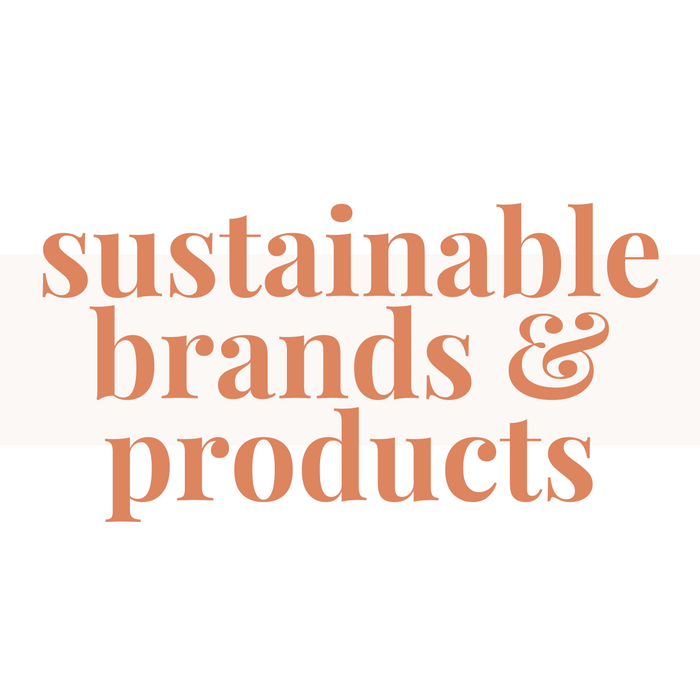 With more and more parents making sustainable choices when buying products and services for their babies, it's not surprising we've seen a massive increase in the number of sustainable brands and products on offer at the show. By making sustainable choices when buying for your baby, you can help protect the planet they will inherit.
Here's a round-up of some of our favourite sustainable products you can find at The Baby Show with Lidl GB this Autumn from skincare products, babywear and nappies to changing bags and rental clubs.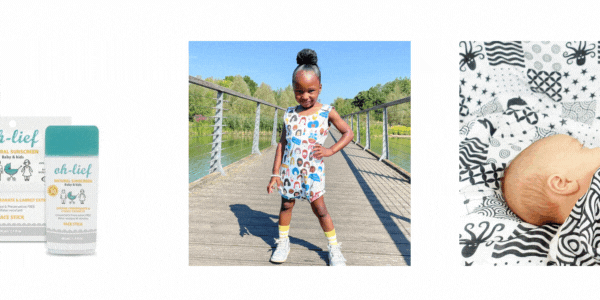 The Tot Loft – Stand L77
Save money. Make money. Live sustainably. The Tot Loft's mission is to transform the way we consume baby items, challenging overconsumption habits while also making and saving parents money! Launching at The Baby Show, join the club to rent, borrow and lend baby items such as highchairs, cots, buggies and baby carriers.
Oh-Lief – Stand F48
Oh-lief was born out of their love for nature and the desire to use products that would not harm babies delicate skin or the environment. Their skincare range, with Olive Oil as the main ingredient, are Soil Association approved and 100% free from: Mineral Oil - Parabens - Paraffin - SLS - Synthetic Chemicals - Artificial Colours or Fragrances. We love their Mini Trial Set consisting of 6 mini products.
House of Margaux – Stand M70
What's not to love about these organic handmade, ethical and sustainable baby and toddler clothes from independent fashion brand House of Margaux? Every item of clothing is hand cut, hand sewn and delivered from (their home) Cornwall. Materials are sourced carefully with minimal packaging to reduce the impact on the environment. Their stand-out designs feature girl power, happy leopard and kind people prints, just another reason to give this brand some love.
Finnson – Stand M76
Finnsøn was created in response to their shared struggle to find a luxury unisex changing bag that respected the environment without compromising on style or functionality. Their seasonless, timeless designs focus on the longevity of their products using low impact and durable materials Their debut range of bags and accessories are crafted from recycled materials using RPET recycled polyester (from recycled plastic bottles and yarns).
MOAM Organics – Stand E58
Their refillable home and body care solutions aim to tackle the one of the greatest challenges currently facing our planet; the overconsumption of plastic waste. They use aluminium refillable bottles (which can be used indefinitely) and pouch refills to reduce plastic consumption. They even provide prepaid envelopes so customers can return the pouches to be recycled correctly. Did we mention their products are gorgeous too? With aromatherapy blends to promote wellbeing, their products are 99-100% natural, with no nasties so are safe for you and your family as well as aquatic life.
The Nappy Den – Stand J43
Thinking of giving cloth a go? The Nappy Den has everything you need to get your cloth journey off to a great start with a huge variety of re-usable nappies and brands. Did you know that a disposable nappy sits in landfill for over 400 years? Around 250 million disposable nappies are thrown in to landfill everyday. Whilst a reusable does require a manufacturing process too, and water to wash and make, it still far out-weighs the process and environmental impact of a disposable. It doesn't have to be all or nothing [link to blog], swapping just one or 2 disposable nappies a day with a washable cloth one, you could significantly reduce your household waste.
Other brands at the Show with amazing sustainable credentials include;