New Dadvengers Partnership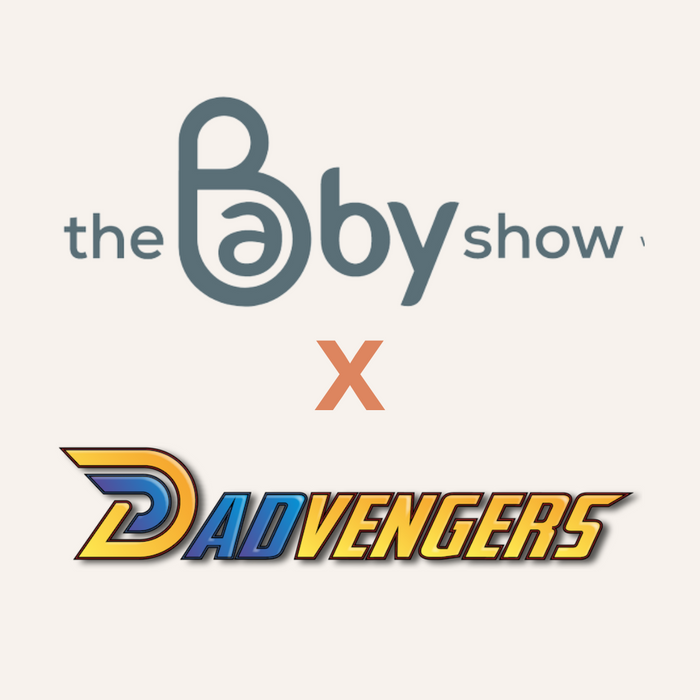 We're super excited to be working with Dadvengers, who will be joining The Baby Show with Lidl GB this October for the first time, bringing dedicated content and resources for expectant and new dads to support them on their journey into parenthood.
Dadvengers, founded by Nigel Clarke (The Baby Club - CBeebies) in 2020, is a community of parents (not just dads), and selection of resources to help support fathers on their journey through parenthood. With resources ranging from blog posts and digital content, to podcasts and face-to-face opportunities for fathers to connect, there are many ways to engage and get support from this fast-growing dad-inclusive parenting organisation.
The Dadvengers Podcast invites celebrity guests to share their own intimate parenting experiences; the highs, the lows, their triumphs, and their failures. It has recently been nominated for Best Family Podcast in the British Podcast Awards, and host Nigel encourages all parents (not just dads) to give it a listen. In parenting, a dad's point of view is not often talked about or focused on, which is why the conversations on the podcast are so important when trying to bring about change and make parenting more inclusive for men.
Becoming a Dad: Expectation vs. Reality Saturday 22 October Live Talks Stage with Boots, 2pm
In an exclusive talk, Dadvengers' Founder Nigel Clarke will be joined by special guests, Olympian and Presenter Iwan Thomas, Comedian and Author George Lewis and Dr Amit aka. The Blind Dad to discuss the realities of becoming a dad, what they wish they had known beforehand, how to manage the transition to fatherhood, their hopes, concerns and everyday highs and lows. This will be an inspiring and entertaining unfiltered chat that will help support and empower expectant and new dads.
You can also find Dadvengers on stand D49 to find out more about their amazing community, podcasts and an exciting new launch.