Try, compare and buy
a huge range of pushchairs, strollers, buggies
prams and doubles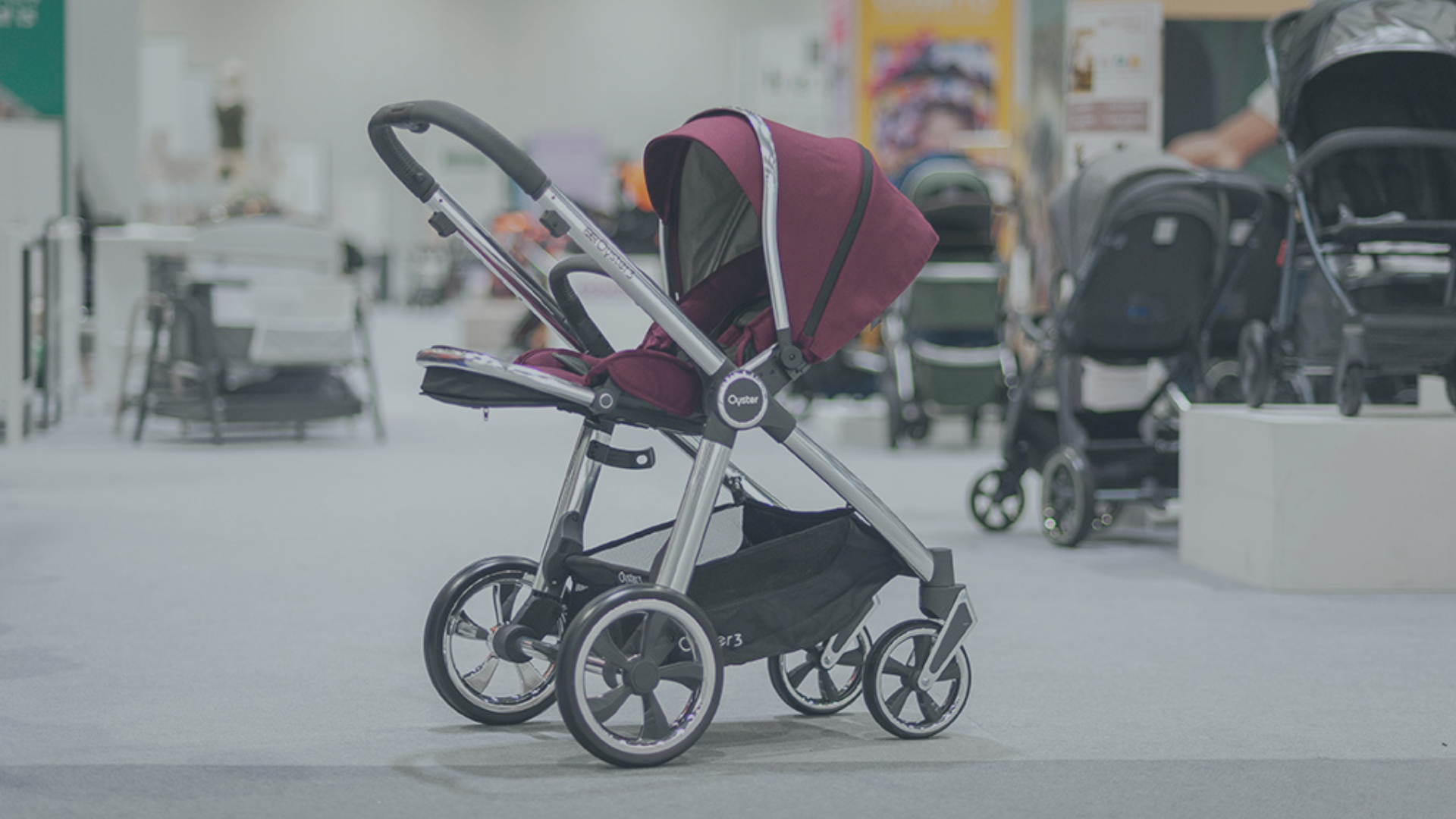 Why spend hours trawling the internet, trying to find which pram, buggy, or pushchair you need, when one visit to the Baby Show can answer all your questions and help you find the right solution?
What should be a simple search for a pushchair, can quickly turn into an overwhelming minefield of colour pack options, seat recline angles, chassis weights, and not to mention whether it's a buggy, pram, or pushchair that you actually need!
At the Baby Show, we have all the UK's top brands under one roof with experts on hand, so you can find, try and buy the right product that meets your needs and budget.
Prices can range from £300 to £2,000, so it can be very worthwhile looking at a few options in person before investing your money.
There are so many different buggies, strollers, prams
and travel systems how do you choose the right one?
A range of prams, pushchairs and buggies can be tried on different surfaces, terrains and features to see how they handle.
Friendly teams will be on hand with a wealth of knowledge, experience and impartial advice to help choose the right buggy for our visitors' needs.
Track are free of charge, so make sure to book your ticket to The Baby Show and take advantage of all the show features!

Q. Will a wide range of buggies, prams, and strollers be at all of the shows?
A. A huge range will be on show to see and try!
The unique purpose of our shows is to give you the widest possible range of products under one roof, so when it comes to buying a buggy, pram, or stroller, you really should not need to go anywhere else other than The Baby Show.
---
Q. Can I try out the buggies at the show?
A. Yes, one of the main advantages of a show is that you can physically try out and test a huge range of products before buying.
Test for yourself how easy they are to fold down, how heavy they are, whether they have the right amount of storage space, whether they are they comfortable to walk with, and more.
---
Q. Can I get advice on what I need?
A. Yes!
There are numerous experts on hand to discuss your needs and budget, and the options available.
---
Q. Do retailers and brands offer 'show discounts'?
A. Most offer great 'show deals'
Retailers and suppliers are acutely aware that you could find the product you want at the show, then go off to try and find something cheaper online. Most offer great 'show deals' so you also get the best value on your purchases when attending the Baby Show too!
---
Q. Do your suppliers and retailers offer home delivery?
A. Yes
You do not need to struggle around the show carrying all your purchases, as most suppliers, especially for pushchairs, buggies, and prams will offer home delivery options.
---
Q. What other products are on show?
A. 1,000's of other parent and baby products are on show:
From larger items such as car seats and accessories, carriers, slings, and furniture

To accessories, art and photography, bathing, changing, clothes, food, nursery furnishing, furniture, gifts, organic, safety, skincare, sleep, technology, and toys.
---
BUGGIES ON SHOW NEC BIRMINGHAM 13-15 MAY 22