Try, compare and buy
a huge range of car seats
travel systems and accessories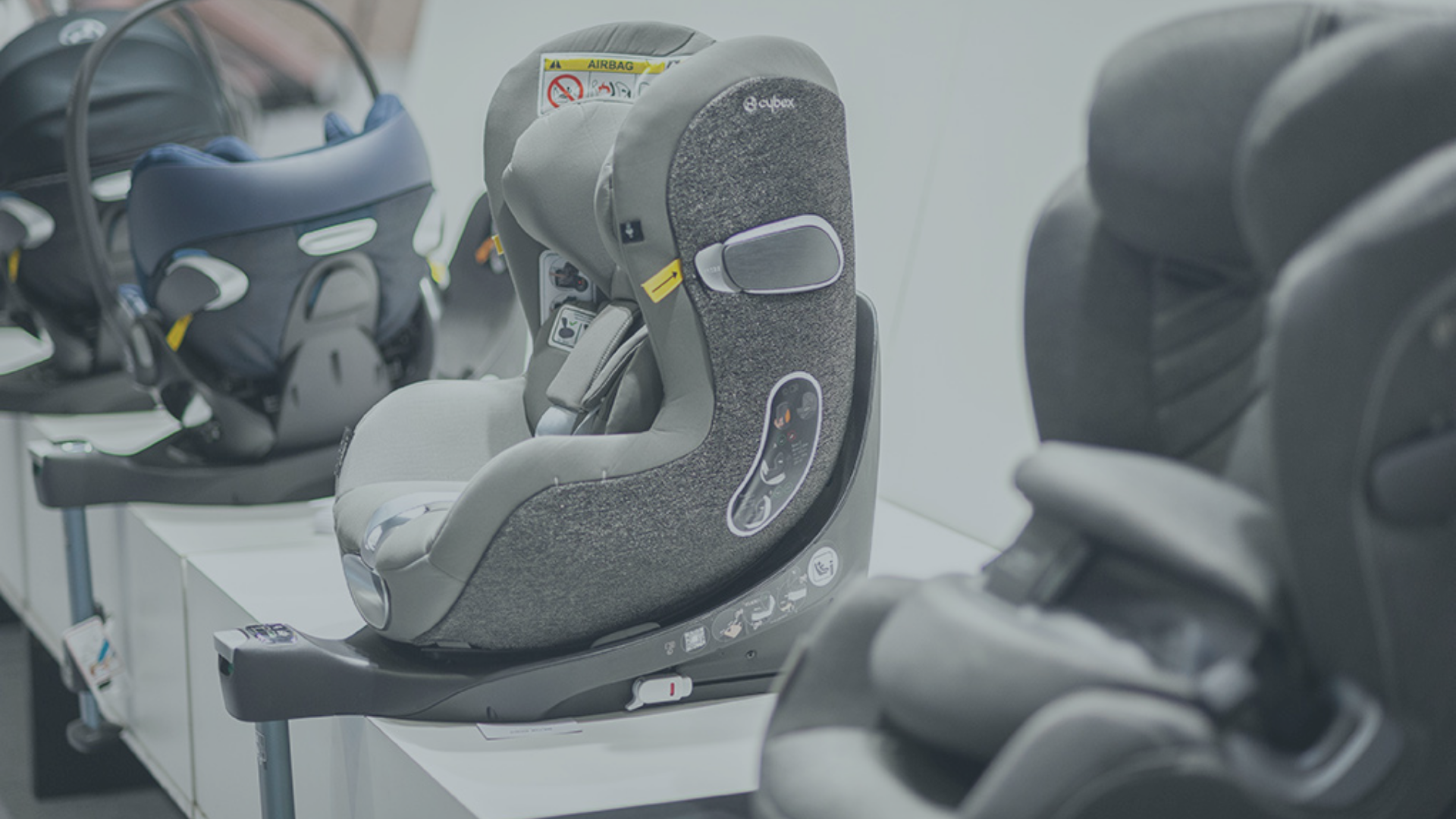 Few items are as confusing to buy as a baby car seat!
Why try to figure this out alone when one visit to the Baby Show and a chat with the experts can help you find the best solution for you and your baby?
The right car seat will depend on your baby's size, your car and budget; also whether you are looking for a simple car seat or a travel system?
Prices range greatly from £35 to £100's, so what is the difference and why pay more?
There is a great deal of jargon to get to grips with such as Isofix, support leg, travel systems, and i-Size!
We aim to cut through the confusion with experts on hand from all the top UK retailers and brands to walk you through this market to help you find the right car seat solution.
A huge range of car seats and accessories will be on show
From infant car seats to convertible, to 3-in-1's
With experts on hand to help you make the very best informed choice.
Q. Will a wide range of car seats and travel systems be on show?
A. Yes! As the UK's largest baby shows we have all the top brands on show and many types of car seat, such as:
Rearward-facing, forward-facing child seats, booster seats, booster cushions, isofix seats, and i-size seats.
---
Q. Can I get advice on what is the right baby seat?
A. Yes!
Numerous experts from the UK's top brands and retailers will be on hand to discuss the different types of baby seats, and which ones best suit your needs. You will be armed with all the information you need to make an informed choice.
---
Q. How can I find out what will fit my car?
A. Before you come to any of the shows, just make sure you have your car details with you:
The exact make, model, and year to hand, so when speaking to the car seat experts, they will be able to advise on what is suitable.
---
Q. Do retailers and brands offer 'discounts' at the show?
A. Most do.
Whilst we can never guarantee this, most retailers and brands offer exclusive show discounts. It is not in their interest for you to visit the show, then leave and find that product cheaper elsewhere.
---
Q. If I buy a car seat at the show how do I get it home?
A. There are typically two options:
We offer a Shop and Drop and Collect By Car Service so you do not have to carry your purchases around all day, and so it's easy to load your car when going home.

Many retailers also offer a home delivery service when you make your purchase, however, this should be discussed with them at the time of purchase.
---
Q. What other products are also at the Baby Show?
A. We have 1,000's of products on show, everything you could need:
From toys, technology, sleep products, skincare, safety products, gifts, furniture, nursery furnishing, food, clothes, bathing & changing, photography, art, and accessories.
---
CAR SEATS ON SHOW AT OLYMPIA LONDON 21 - 23 OCTOBER 22