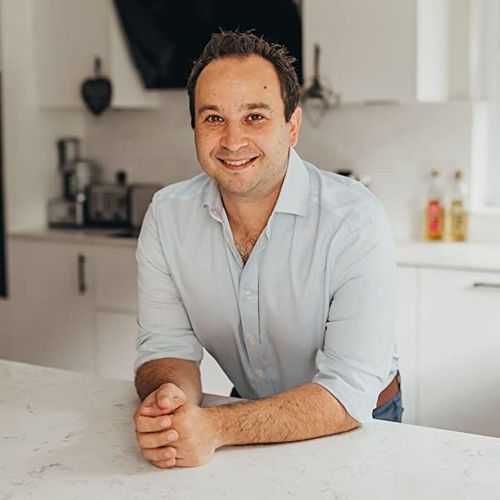 Adam Shaw
Founder
,
At Dad's Table
United Kingdom
Adam is a trained chef, husband, Dad of 2 young boys and founder of At Dad's Table.
He specialises in feel-good, positive recipes to eat during pregnancy, weaning and around the family table. Frustrated at the lack of positive food advice out there when his wife became pregnant for the first time, Adam began creating his own feel-good recipes for her that focussed more on what you can have, less on what you can't.
Since then he's helped thousands around the world to eat well during these exciting yet exhausting years.
His debut cookbook 'How to Grow Your Family' was published in March 2022.
---

Adam's Blog Posts
By Adam Shaw of At Dad's Table Today's good mood is sponsored by pancakes! There's nothing like a delicious stack of pancakes in the morning, topped with golden syrup and one of your favourite five-a- ...

Babease (stand F62) - Make 100% organic, veg-led baby food for budding foodies to help them develop a broad palate and set them on a positive relationship with food for the rest of their lives. Their ...
---
Next Live Stage Talks by Adam Shaw