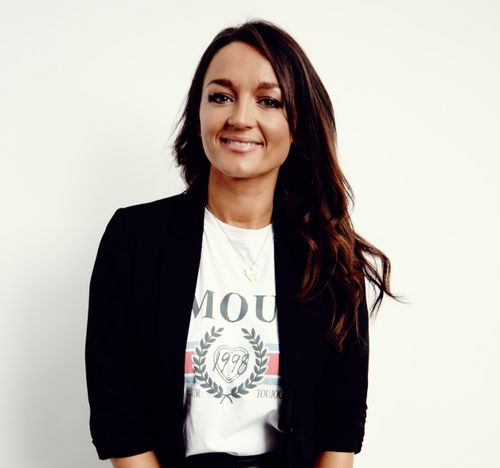 Amy Voce
Radio Presenter and Podcaster of Two New Mums
,
Two New Mums
United Kingdom
Amy is a multi award winning radio presenter, who has worked in radio for over 15 years. Currently presenting on Virgin Radio alongside Graham Norton and Chris Evans, she was also recently awarded an honorary award for outstanding services to broadcasting from Nottingham Trent University.
In 2017 Amy and fellow radio presenter and great pal Jennie Longdon launched their comedy podcast 'Two Non Blondes', which, on discovering both were pregnant and due just two days apart, has evolved into the new podcast 'Two New Mums'.
When not broadcasting, you'll probably find Amy in pigeon pose, as a devoted yogi, having trained to teach or walking her best friend, Peggy Sue the cavapoo in a forest. Travel is also a massive passion, especially if it involves a road trip and log cabin.