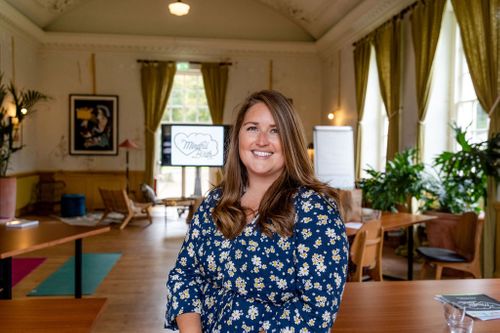 Emiliana Hall
Founder of The Mindful Birth Group®
I created The Mindful Birth Group® because of my love and passion for supporting expectant parents & new families. Whether that be through teaching courses, doula support or training teachers to teach Mindful Birth courses in their own unique way.
Going right back to the beginning- It all started 8 years ago when I was preparing for my own daughter Mollie's birth. I knew after her birth that I wanted to train to support families as there just wasn't a modern education option out there, and so as soon as Theo was born I left my corporate career behind and did just that.
Before my own births and the preparation I carried out, I was terrified of birth and I had seen such a dramatic change in myself simply through my education and preparation. Any fear I had held onto from years of negative conditioning, disappeared and I birthed both of my babies at home.
After Theo was born, I offered to be a surrogate for one of my best friends, as while I was having my 2 babies, she and her husband were struggling with fertility issues. It became clear she wouldn't be able to carry her baby, so I offered to do it for her. Leo is Sophie & Jack's genetic baby, I was just the oven!
Baby Leo was born in March 2020 during lockdown- it was quite the finale! When we were deciding the best way to meet Leo, we all decided a planned caesarean abdominal birth would be how we would all feel calmest. With the pandemic layered on top, we all needed the planned element to make this a calm and confident experience.
Sophie and Jack took the Mindful Birth course to prepare them for supporting me during the birth and prepare the birthing preferences, and I used my Mindful Birth tools and techniques throughout Leo's abdominal birth too. I can honestly say it was as equally as incredible as my home birth experiences. After my own experiences and years of teaching courses to first time parents, solo mums, surrogate families, traumatised families from previous births, I could clearly see there was a desperate need for inclusive birth education, that prepared parents from all backgrounds and experiences, for all eventualities. So, I wrote each Mindful Birth course to be inclusive of every birth preference and every path to parenthood.