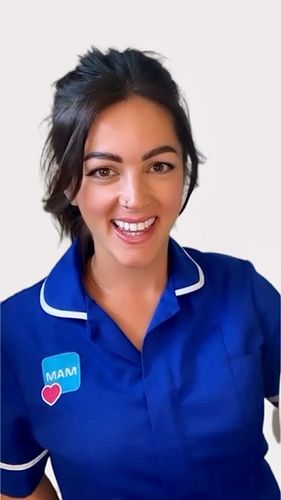 Zoe Watson
Midwife Zoe, Registered Nurse & Midwife
Zoe is a Registered Nurse and Midwife with over ten years of experience working in the NHS caring for patients and their families. Zoe qualified as a Midwife in 2012 and has since worked in various settings, from a specialist homebirth team to a high-risk delivery suite, and most recently at a community birth centre.
Zoe is passionate about maintaining her professional development to enhance the advice and support she gives to new and expectant parents. She has completed courses in perineal surgical skills, managing acutely ill adults, is a qualified hypnobirthing teacher and is due to qualify as a sleep practitioner soon.
Zoe has two young daughters, Edith and Dorothy. As a Mum, she has direct experience of water birth, home birth, breastfeeding, breastfeeding through pregnancy, tandem nursing, and weaning.