The Baby Show Loves Summer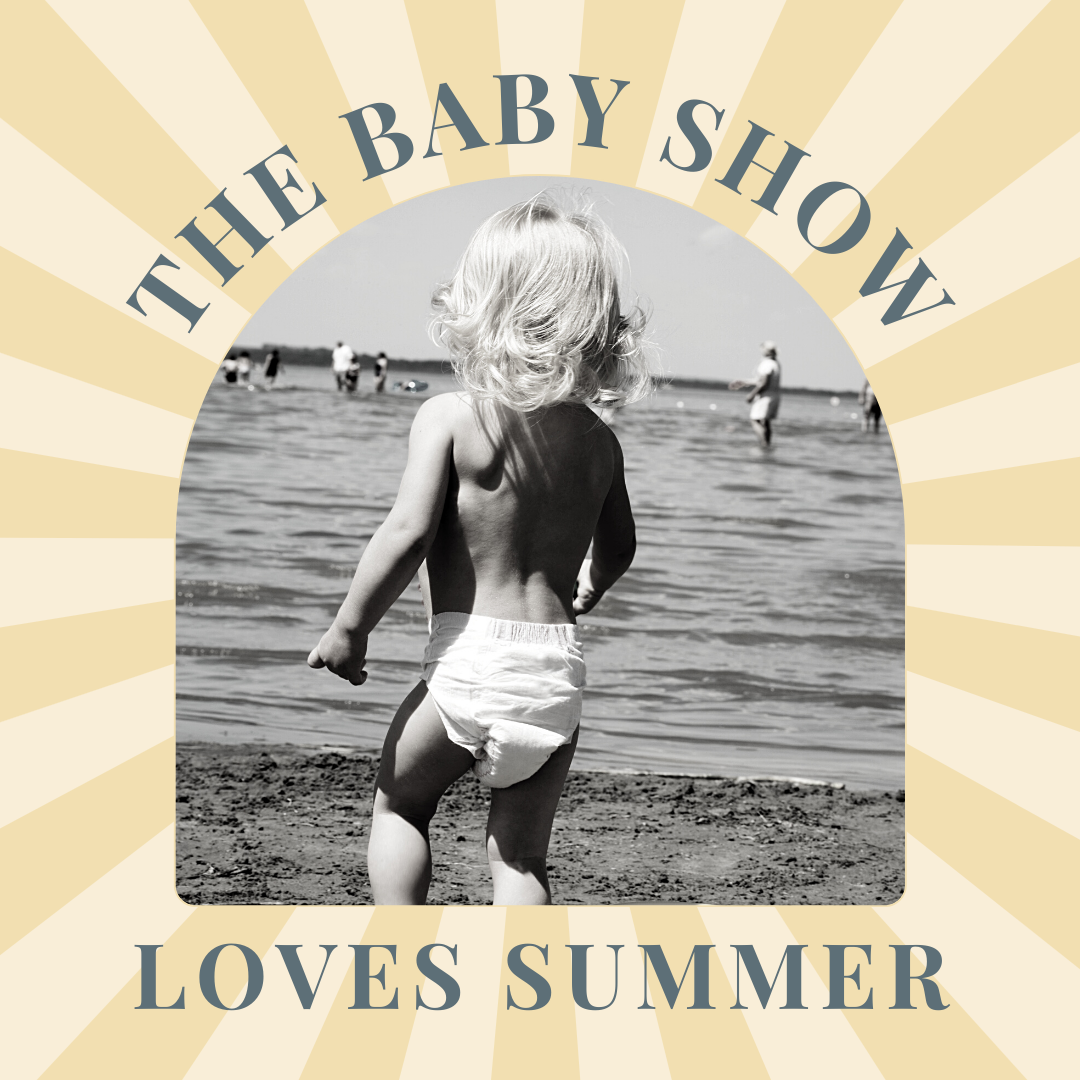 This is your reminder that summer is around the corner. Longer, brighter, warmer days are ahead. So as the temperature rises, get prepped for this summer with The Baby Show Loves Summer must-haves which you can find at The Baby Show with Lidl GB, NEC Birmingham.
Childs Farm 50+ Sun Cream (Stand B21)
Keep your baby's sensitive skin protected with Childs Farm's 50+ SPF sun cream. This gentle cream absorbs quickly for instant protection against UVA and UVB rays as well as being water resistant.
Cybex Lilbelle 2 Pushchair (Stand A1, A21, A40, A50)
Summer travel is sorted. The Cybex Lilbelle is an ultra-compact and ultra-lightweight buggy with one of the world's smallest compact folds for easy travelling by car, train and plane. Suitable from 6 months.
Tommee Tippee Portable Blackout Blind (Stand A5)
Worried about upsetting your baby's routine on your summer travels? With this portable blind (available in 2 sizes) you can create a dark environment anywhere. Just attach it to any window with suction cups and hey presto, a nice darkened room.
The Little Green Sheep Organic Cot Mattresses
These award-winning mattresses come in various sizes and are perfect for all-year-round with their naturally breathable and insulating qualities to help regulate your baby's body temperature. Free from harmful chemicals and naturally hypo-allergenic, they create a clean, dry environment that's resistant to dust mites & bacteria growth.
Baby Central | Wonderfold Wagon (Stand D48)
Get ready for your next adventure with your little ones with these super cool 2 and 4-seater all-terrain wagons. The special edition VW4 Volkswagen is the ultimate set of wheels, with its retro-inspired features including functioning headlights. We're feeling festival vibes!
Tommee Tippee Swaddlebag and Grobag (Stand A51)
When the temperatures start to rise, you need to ensure your baby doesn't overheat which is an important part of safer sleep. Tommee Tippee has a great range of sleeping bags so you keep your little one comfortable including 1.0 and 0.2 togs, perfect for warm summer nights. Consult their guide for room temperatures and tog weights. Ensure your child is resting at the right temperature with the Tommee Tippee Groegg2.
Babies in Essex Summer Collection (Stand E48)
Cuteness alert! Looking for stylish summer outfit inspiration for your tot? Babies in Essex have the most adorable collection of baby wear for everyday and special occasions with 2-piece sets, rompers and gorgeous blankets.
The Nappy Den | Little Lovebum Pods (Stand F59)
Great for day trips and on-the-go travel, these pods hold 3 nappies or a mix of items including dry wipes, a change of clothes and an emergency snack. Made from a double-layer PUL for extra strength and water resistance.
Pramworld | Stokke Clikk Highchair (Stand F59)
This easy-to-use high chair assembles in 1 minute which means you can be ready for easier, cleaner and closer mealtimes in just 1-2-3 Click. You can even buy a separate travel bag with a convenient, hands-free carry handle.
Micralite Sleep & Go Travel Cot (Stand A28)
Popping up and down in seconds, Sleep&Go is the game-changing travel cot that makes parenting easier – at home and away. Sleep&Go doubles up as a travel cot and playpen, taking your little one from naptime to playtime in seconds. Add the Sleep&Go newborn insert (sold separately) to create a co-sleeper perfect for newborns.
BabyBjorn Baby Carrier One Air (Stand A1, A21, A40, A50)
Carry your baby close whatever the weather. Crafted in cool, comfortable and breathable mesh, this carrier offers sturdy support, multiple carrying positions and many adjustable features. A must-have travel companion, for adventures together.
Find all of these wonderful brands at The Baby Show with Lidl GB at NEC Birmingham 12-14 May to prepare you and your baby for the summer months. Don't miss this amazing opportunity to explore and discover the most wonderful brands that will make your summer with your baby unforgettable!
Enjoy the summer fun and stay safe in the sun. For summer safety tips, see Daisy First Aid's Summer Safety Tips blog for tips on choosing and applying sunscreen, recognizing signs of heat exhaustion, and water safety for babies and children during the summer months. 🏖️🌞⁠
⁠