Reusable Nappies - It Doesn't Have to be All or Nothing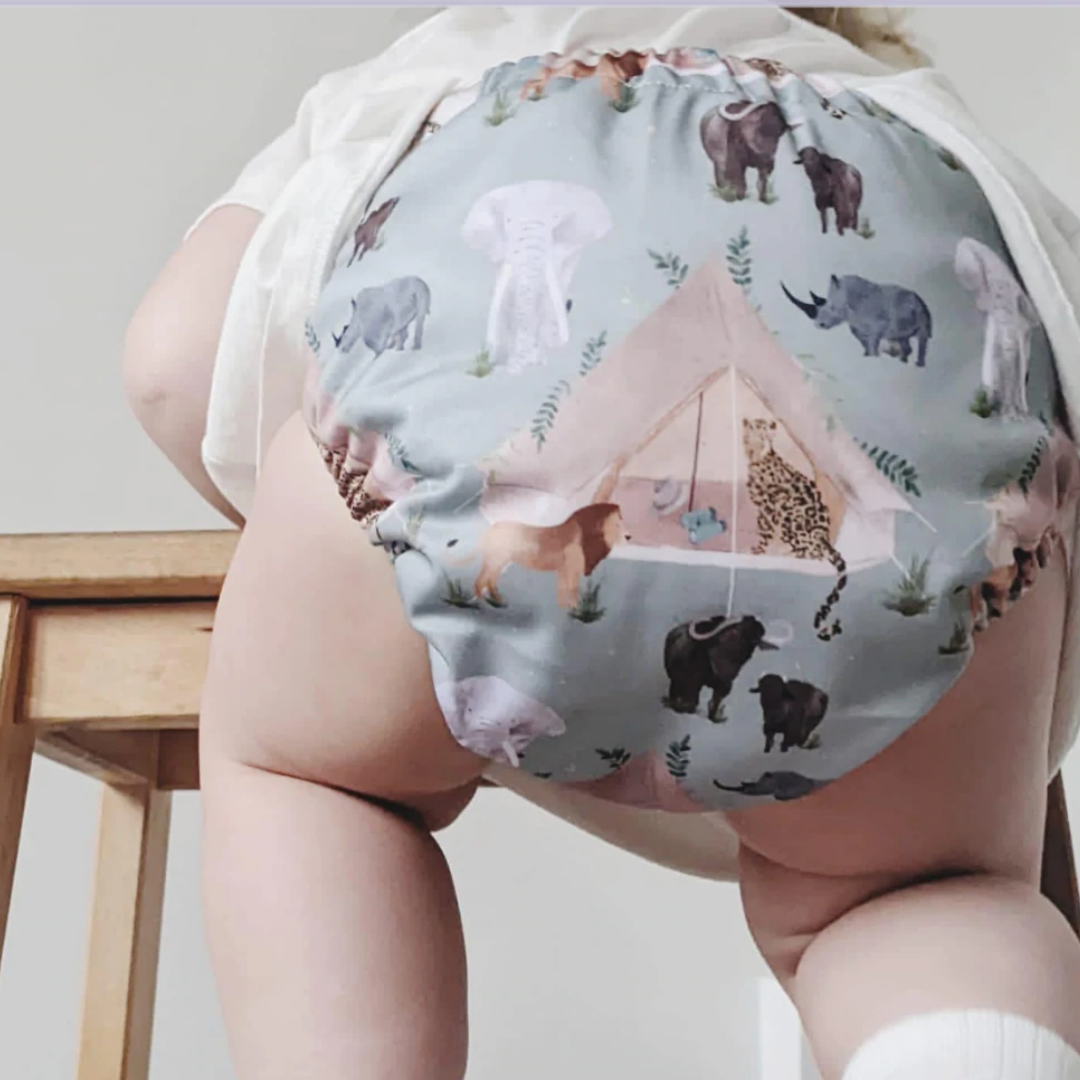 It doesn't have to be all or nothing! This Reusable Nappy Week (24th April - 1st May) is a great time to start your cloth journey. We asked The Nappy Den founder and reusable nappy guru Lorna Price for her top five reasons why you should consider giving cloth a go...
1) Can save you money
The average child potty trains for around 2.5 years, during that time you could spend £1000's on disposable nappies, versus around £400 on a set of reusable nappies. The reusable nappies can then go on to be used on multiple children if you have more children or be sold on to others. Most families save around £1000 by using reusable nappies on one child.
2) Is kinder to the environment and the item can be reused many times
A disposable nappy sits in a landfill for over 400 years, this in itself is a scary fact, not to mention the process required to manufacture it to start with. Having nappies in your household significantly increases your daily waste which will then be dumped in landfills. Around 250 million disposable nappies are thrown into landfills every day. All of those nappies since the disposable nappy started being used in the UK, in the 1980s, are still sitting there in landfill today. Whilst a reusable does require a manufacturing process too, and water to wash and make, it still far outweighs the process and impact of a disposable. Washing your nappies at 40 and line drying is the most cost-effective and environmentally friendly way to preserve your washable nappies.

3) Is kinder on baby's skin, with no chemicals and can reduce nappy rash and other skin issues
The natural fibres of cloth nappies mean the nappies are soft and comfortable for babies and let the skin breathe more freely. Many cloth nappy users report that their babies do not suffer any skin issues and that they do not experience a nappy rash at all. This is mainly due to the air circulation and there are no chemicals next to the skin.
4) Is MUCH much simpler than you imagine, no soaking, scrubbing, just throw in your washing machine
Many new cloth users have images of hours and hours of washing and scrubbing, and in the current world, this is simply not the case. Modern washing machines have developed very far, and a nice long wash on your nappies at 40 degrees will see your nappies thoroughly clean using a non-bio detergent. It really is a couple of extra loads a week, and once you've had your baby you realise you're doing a little more washing anyway. There is no need for soaking and scrubbing and lengthy processes, modern cloth nappies can fit into any hectic busy lifestyle.
5) It doesn't have to be all or nothing, using one cloth nappy a day can have a huge impact on your household waste
My motto is very much it doesn't have to be all or nothing. As with most things making a small change can have a big impact, and the same can be said for reusable nappies. If you swap just one or 2 nappies out of your routine and use a washable you could significantly reduce your household waste. Take a reusable swimming nappy instead of a disposable or do daytime cloth. Whatever works for you and your family could contribute to reducing waste, so why not give it a go today.