02 Mar 2023
eco rascals attends first consumer show in 2023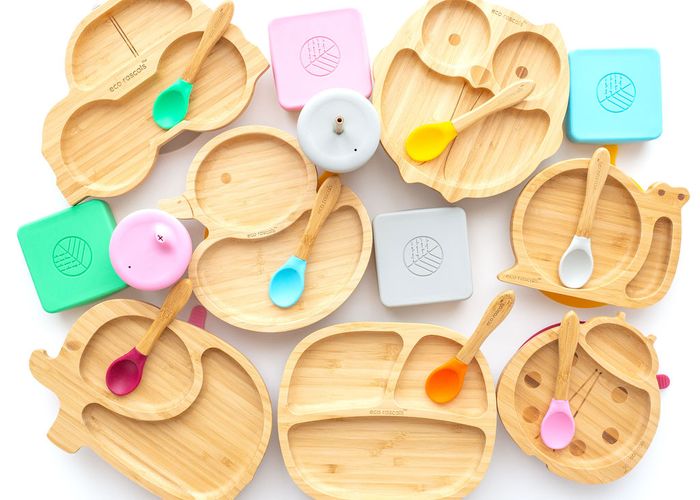 Their selection of eco-friendly children's tableware offers a sustainable weaning solution to parents nationwide. Joining their range of 100% bamboo tableware, 2022 saw the launch of eco rascals' equally successful silicone products. Including bibs, cutlery, and two-in-one section plate, the brand's latest innovation has quickly proven a hit in the industry.
Over the last few years, eco rascals' bamboo plates, bowls, spoons, cups and snack pots have seen incredible praise around the world. They've received 'Gold' awards from numerous prestigious awarding bodies, including dadsnet, Made for Mums and Junior Design Awards. Equally successful, the silicone range has won two 'Gold' awards from Project Baby, and an incredible four awards from Weaning World. December 2022, saw the growing brand featured on 'This Morning' with Holly Willoughby and Philip Schofield giving their seal of approval. With several badges and trophies under its belt, eco rascals is one of the leading sustainable tableware manufacturers in the UK.
Bamboo Tableware - The collection of bamboo products is made of 100% natural bamboo - not flimsy, breakable bamboo fibre - that is sourced from an FSC certified supplier. Not only is it eco-friendly, but bamboo is also an incredibly practical material for tableware. It's naturally durable, anti-bacterial, heat, stain and water resistant, easy to clean, and biodegradable. The silicone suction bases keep plates and bowls from tumbling onto the floor, and the sturdy section walls and deep bowls help little ones learn how to feed themselves. Available in a variety of fun designs and bright colours, eco rascals' bamboo tableware has recently been taken up by John Lewis. The retail giant joins a long list of stockists across the UK.