Kura Organics wins a Junior Design Award (Silver)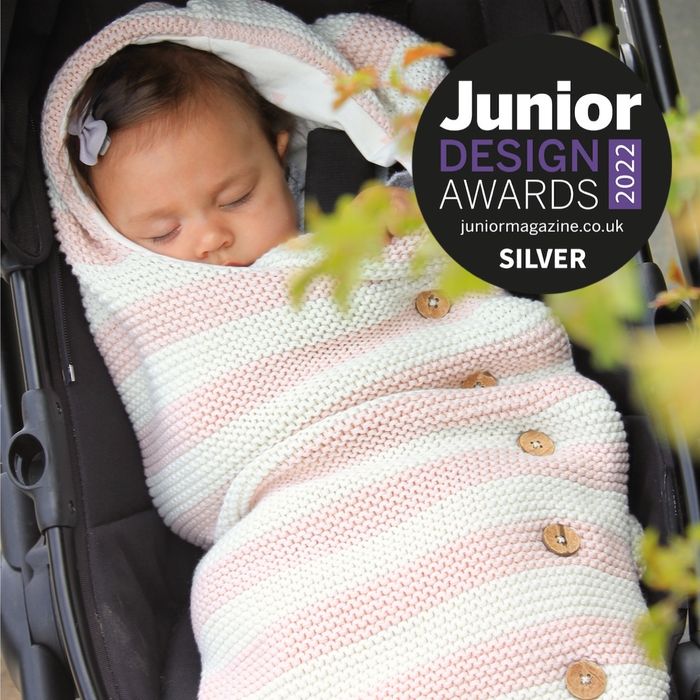 Kura Organics have added to their array of awards. Their KURA Organic Wrap has won it's second Junior Design Award. It won Silver in the Best Travel Product (for parents) category.
One of the most esteemed accolades in the family lifestyle award arena, recognised by brands, clients and consumers alike, this award has been handpicked by the Junior editorial team and a host of highly-respected judges.
Kerry Greenwood, co-founder of Kura Organics says;
"We are extremely grateful to Junior Magazine and the judges for helping make this happen and are absolutely blown away to have achieved this again! We have been incredibly fortunate to win an array of esteemed and trusted awards since launching in 2019 and we are so happy and thankful that we can't wipe the smiles off our faces right now!"
The judges had some positive feedback about their products.
Bonita Turner, editor of Junior Magazine said;
"A really lovely wrap that keeps babies warm and cosy in buggies and car seats without the worry that it will fall off or get kicked off."
Zoey Goto, travel writer and author @zoeygoto said;
"This is so snug! Very sweet design"
Eleonore Crompton, deputy editor of Junior Magazine said
"A brilliant alternative to a blanket, that makes life so much easier on the go!"
Since launching in 2019, the Kura Organic Baby Wrap has won an array of esteemed and trusted awards from Mother & baby, Loved by Parents, Project Baby and Junior Design Magazine.
To shop the award winning collection, visit https://kura-organics.com/collections/all-products