Cubble Hooded Bath Towel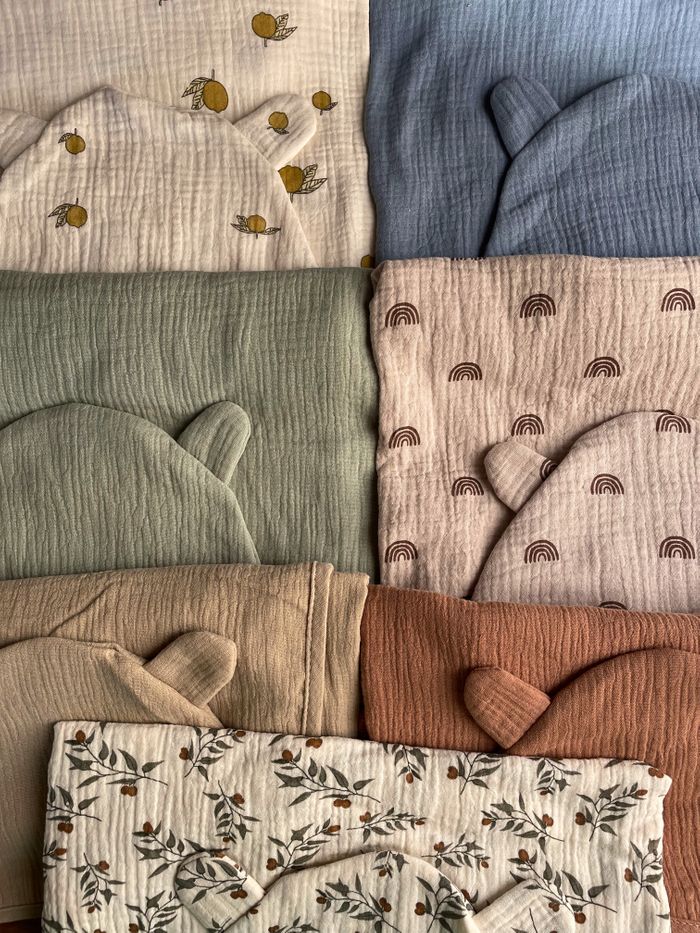 Our Cubble Baby Hooded Bath Towels is made from 100% organic cotton for ultimate softness and safety on delicate skin. These towels feature a 4-ply fabric that is both absorbent and comfortable. The hood with snap poppers serves a dual purpose: a cute accessory and a convenient way to hang the towel. The adorable bear ears design adds extra fun to bath time.
Measuring 100cm x 65cm, these towels are generously sized. They are hypoallergenic, safe for sensitive skin, and should be washed before first use.
Care is easy: wash at 30C/80F, lay flat to dry, and avoid tumble drying.
Categories
Sustainable
New
Bathing
Changing
Clothing (Baby & Toddler)
Healthcare and Wellbeing
Skincare
Fourth Trimester (0-3 months)
3-6 months
6-12 months
Olympia