Grey Star Bamboo Breastfeeding Cover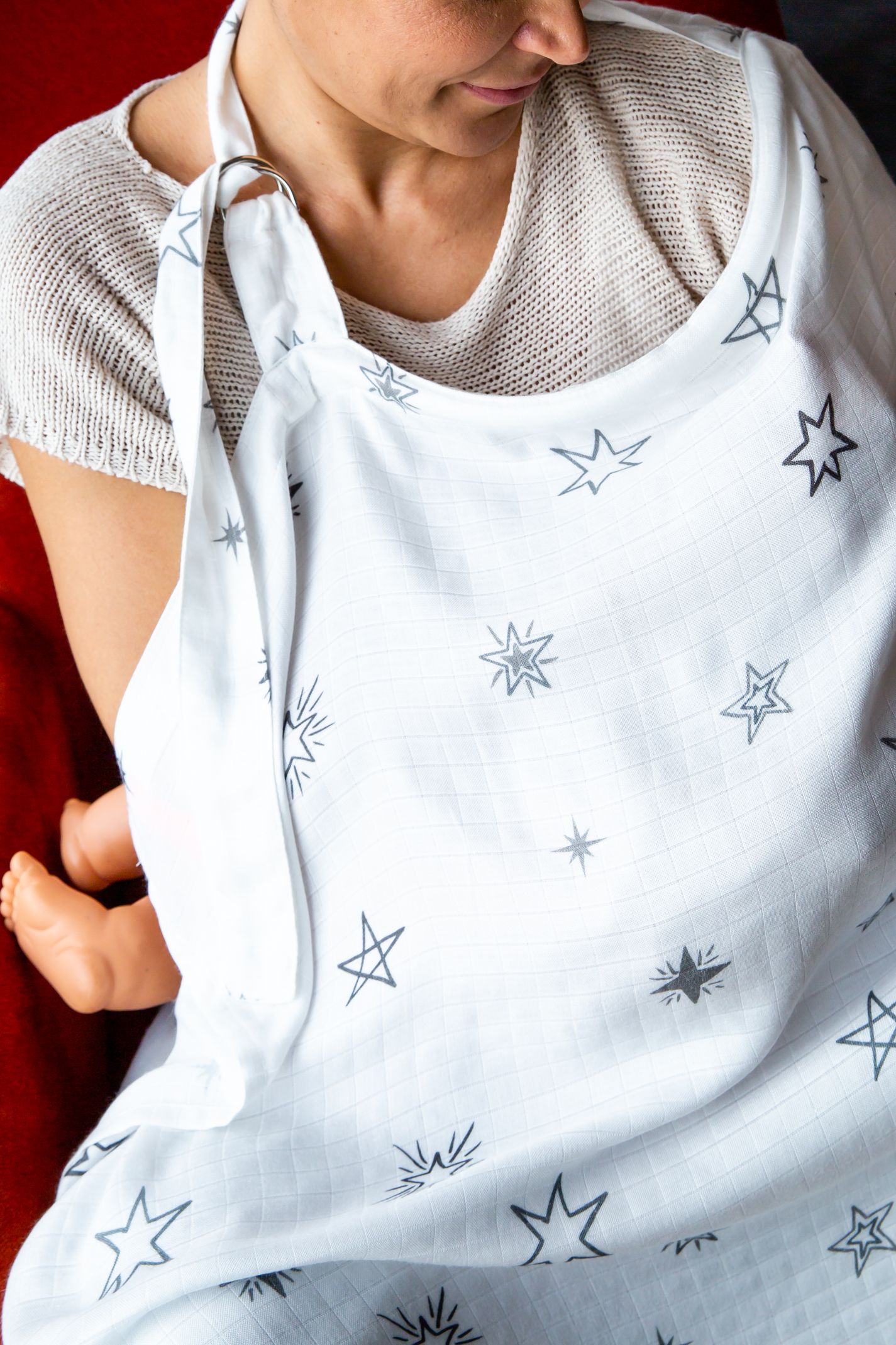 Bebekish offers an apron that is made from 100% bamboo sustainable and eco friendly rayon, super soft like silk, breathable, anti'allergic and keeps baby cool while breastfeeding.''It is one of the softest and luxurious fabric that you could feel.
- it has an'open neckline that holds the cover away from mom and baby,'allowing them to maintain eye contact so they can continue to bond while breastfeeding on the go.
- the open neckline provides airflow and allows mom to see that baby is properly latched, which is key to breastfeeding success.
- secure and adjustable, the neck strap holds the nursing cover in place, giving you privacy and confidence while breastfeeding, wherever you are.'
- All Bebekish products are sourced and produced ethically
- All Bebekish products have Oekotex Standard Certificate.'
- Dimensions: 95cmx70cm
Categories
First Trimester
Olympia
Accessories
Gifts
Organic
Sleep