Julie Kay Maternity Feeding Bra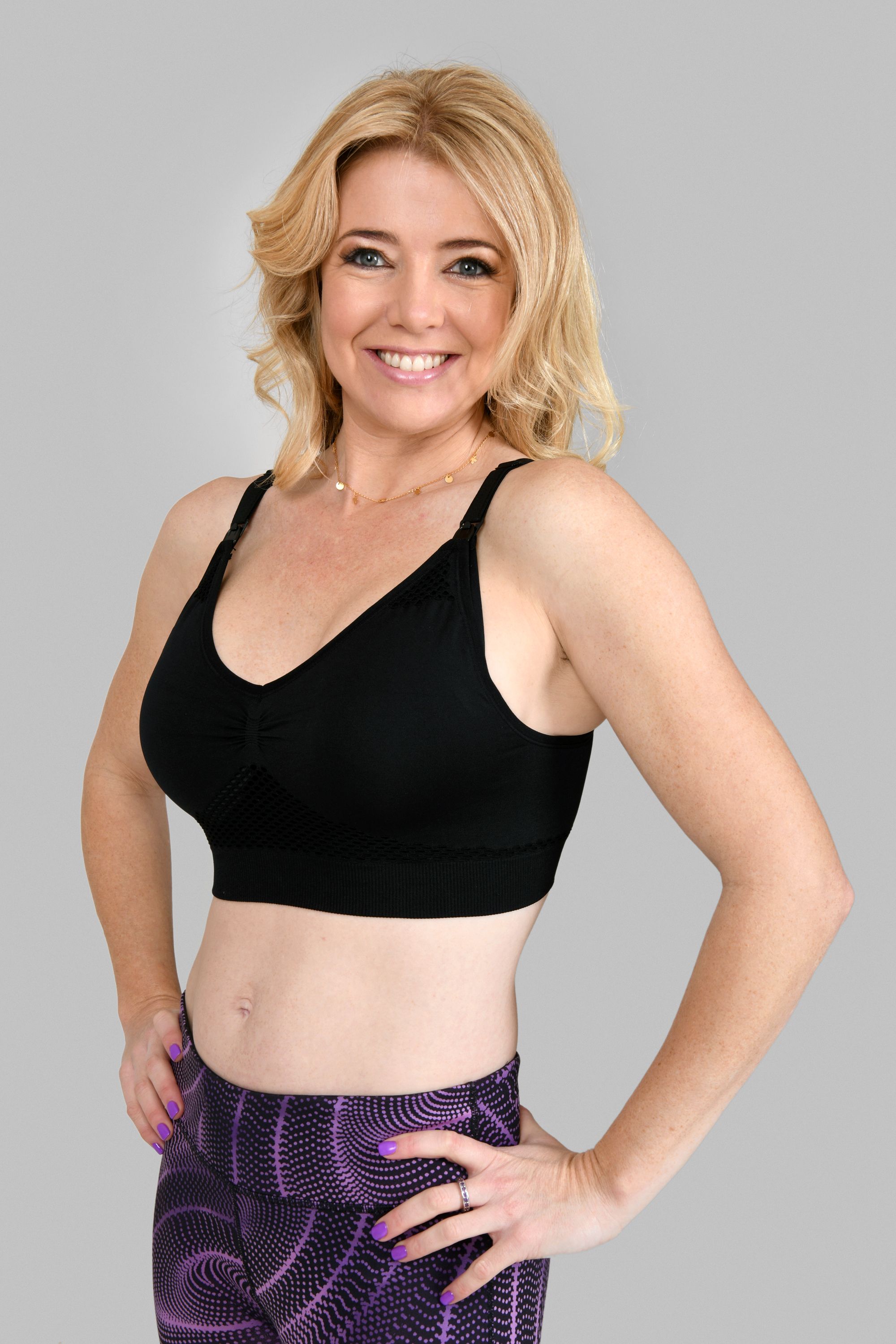 The Julie Kay Maternity Feeding Bra can be worn during pregnancy and after birth. It is designed to feed your baby as the cups clip off allowing easy access to your nipple, while keeping your breasts supported.
Comfort, style and support is at its best with a lightweight structure, soft breathable fabric and variable hook and eye to close according to your body size.
The Maternity Feeding Bra is smooth and seamless, with a thicker band back style for added back support and reduced pressure through the front straps.
The cups are designed to hold your breast pads in place and accommodate your growing breasts. Sleep in comfort with your Maternity Feeding bra too.
Hand wash in cool water with mild soap and dry away from heat.
Categories
First Trimester
Olympia
Clothing (Maternity)
Education
Gifts
Healthcare and Wellbeing
Parenting Advice
Pregnancy Advice