Motherlylove Pamper Gift for Mums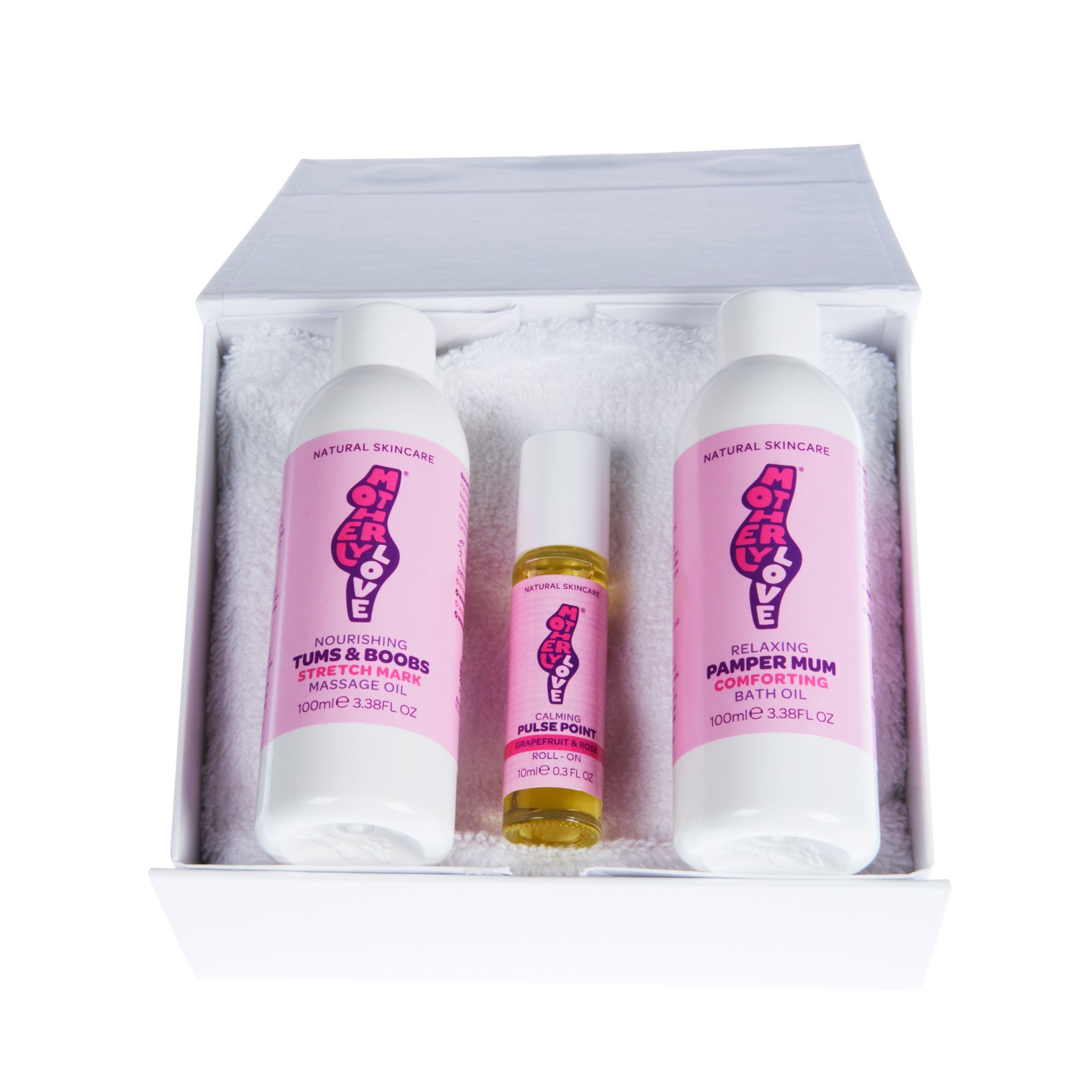 A gorgeous Pamper Gift for all'mums'of every age, especially mums-to-be
A carefully chosen combination of'3 AWARD WINNING'Motherlylove Natural Oil products selected by Jan for Mothers of all ages.
This Pamper Gift is presented in a white Motherlylove Box with logo and a ribbon with bow to finish. Add a gift tag.
Tums & Boobs Stretch Mark Massage Oil'a fantastic general purpose moisturising oil to'enhance and hydrate your skin'with a wonderful uplifting fragrance.
Pamper Mum Bath Oil'to moisturise your skin and'relax those tired muscles.
Pulse Point Roll On with Grapefruit and Rose'essential oils to use during those stressful times when you need a lift.
Categories
NEC
Gifts
Healthcare and Wellbeing
Pregnancy Advice
Skincare