Perfect Prep Day & Night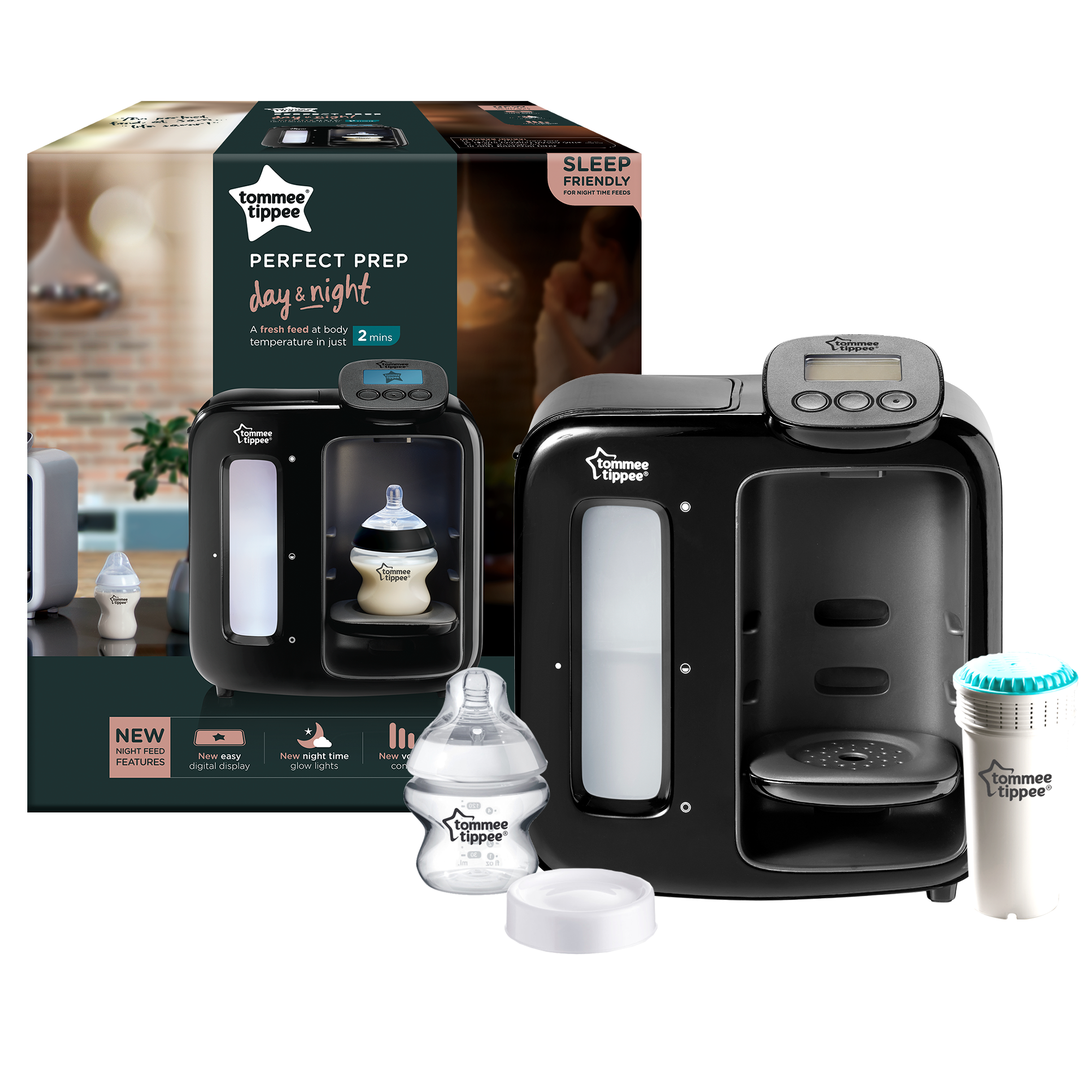 Getting enough sleep can be a challenge for any parent. Hungry babies don't like waiting for a feed and will make their feelings known in the only way they can. Those early morning feeds where you're trying to keep quiet as you juggle baby and get the bottle to the perfect temperature can be a real stress test.

Our Perfect Prep day & night machine makes bottle feeding a dream, right around the clock
Not only does it prep the perfect bottle in two minutes, it's also sleep friendly with added features specifically designed to make night feeding so much easier. 10x faster than a kettle

When your baby is crying you need a bottle fast
With the Perfect Prep' day & night there's no more waiting for the kettle to boil or water to cool.

Anti-bacterial filter
Your Perfect Prep' day and night is designed for use with water straight from the tap. The unique filtration membrane removes bacteria and other contaminants that can be found in water, ensuring it is clean and safe to make a bottle feed, just like boiled water from your kettle.

Body temperature feed
The Perfect Prep' day & night machine dispenses an initial 'hot shot' of water at 70'c that kills any bacteria that may be present in the formula. It also helps to dissolve the formula quickly and easily. After the 'hot shot', cooler water is dispensed to ensure every bottle is delivered at body temperature - just like breast milk.

Your best friend for night-time feeds
Soft-glow tank lights shows you if your tank needs refilling, there's an adjustable volume for quiet alerts, and there are handy bottle stand downlights, so you can prepare your feed in the dark!