PurerMama Postnatal Collagen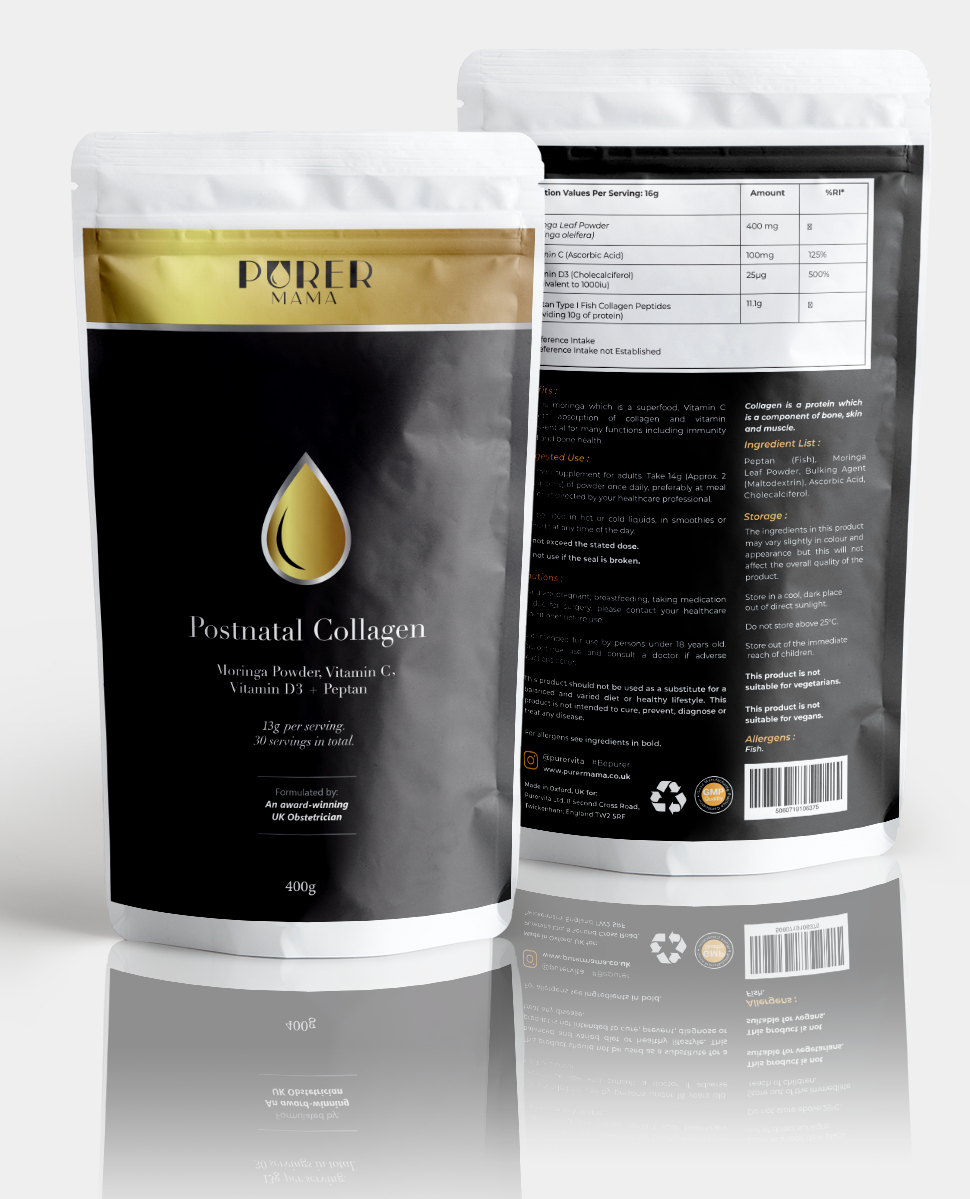 PurerMama Postnatal Collagen
This product is designed to support cell repair and recovery after giving birth. It contains Moringa which is a highly nutritious plant which contains micronutrients which are advantageous in breastfeeding. Moringa has many benefits and is known as a superfood.
Moringa contains Vitamin B6 is important for normal brain development and the immune system.
Moringa contains Vitamin A which supports a healthy immune system
Moringa contains magnesium which is important for many functions including restorative sleep
Moringa contains iron which is important in the diet whilst women are breastfeeding or the womb is still bleeding.
Moringa is rich in antioxidants which may help with metabolic states such as blood sugar levels and lipid levels'
Vitamin C has been added as a vital component of wound repair and the integration of new collagen into muscles, the pelvic floor and joints.'
The high protein content helps to build stronger muscles when combined with postpartum exercises.'
The collagen content helps digestive function to avoid constipation.'
The Vitamin D and C content supports the immune system to function well during the 4th'trimester.