Stokke® Clikk™ High Chair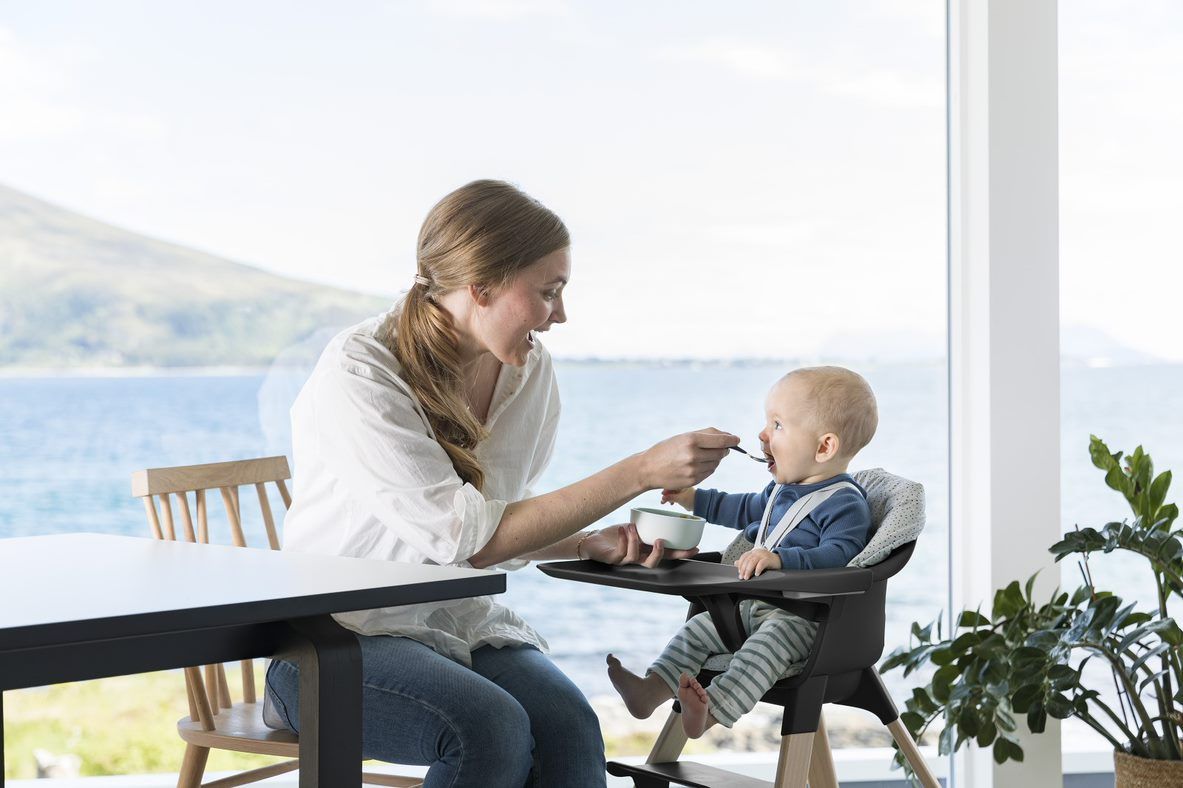 We listened to parents about what's really important at family mealtimes: the Stokke® Clikk™ High Chair was developed to address all your needs… all in one box! Beautifully designed with smooth lines means you're ready for easier, cleaner & closer mealtimes in just "1-2-3 Clikk".
Ease of use
All needed parts come included - high chair, tray & harness
Tool-free assembly that's quick and simple
Lightweight and travel-friendly
Easy to wipe clean with smooth surfaces from top to bottom
Harness easy to remove for cleaning, machine washable
Detachable and dishwasher safe tray
Safety
Five-point harness
JPMA certified. Tested & trusted
Intertek GS certified
No harmful substances/free from phthalates
Fully covered by the Stokke® Warranty
Comfort
Ergonomically designed for children from 6 months to 3 years
Three con?gurations for optimal seating at each age
Adjustable foot rest o?ers two positions
Optional cushion for added softness & comfort
The Stokke® Clikk™ High Chair with Tray and Harness is intended for children able to sit up unaided and up to 3 years or a maximum weight of 15 kg/ 33lbs.
Categories
Manchester
NEC
Olympia
Food and Feeding
Furnishing (Nursery)
Furniture
Gifts
Organic
Safety