Try, compare and buy
a huge range of slings and baby carriers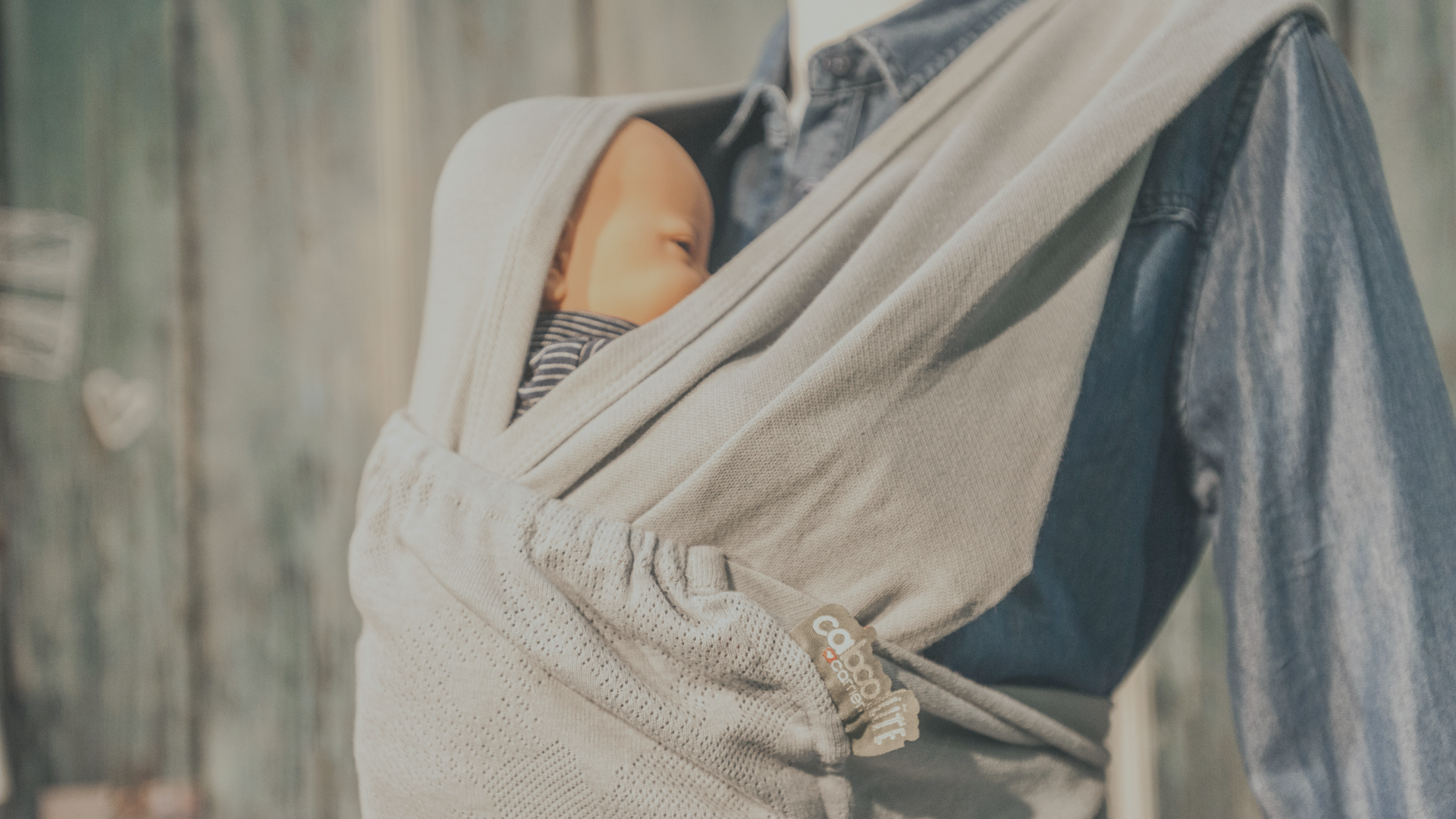 There are many types of baby carriers to choose from, such as wraps, carriers, and ring slings.
Find the baby carrier that is your perfect fit and easy to use, along with 1,000's of other products all under one roof.
The right carrier for you and your baby not only depends on your baby's size and weight but what also you find comfortable to wear, something that's not easy to discover online!
A huge range of baby carriers will be on show from all the UK's leading brands and retailers.
Top brands on display include Nuna, Joie, Dr. Browns, Cybex, Chicco, and BabyBjörn.
Not only can you view the products, but fitting services are provided so you can find out what is the most comfortable for you!

Q. Will a wide range of carriers be on show at the NEC?
A. Yes!
As the UK's largest baby show, we will have all the UK's top brands and retailers, meaning you will get the largest possible collection of carriers and clings under one roof.
---
Q. Can I get help on what is the best carrier for me?
A. Yes!
As you are probably aware, there are many types of carrier, and knowing which one is best for you and your baby can be confusing. At the show, experts will be on hand to discuss all the options with you.
---
Q. Can I try the slings and carriers on?
A. Yes!
One of the key benefits to coming to the Baby Show compared to buying online is that many of the retailers and brands offer fitting services, so you can find out which is the very best option and the most comfortable.
---
Q. Are products more expensive than buying online, or are 'show discounts' available?
A. Our retailers and brands are usually very keen to get your business at the show, so whilst we cannot guarantee that discounts will be on offer, exclusive show deals are extremely common.
---
Q. If I buy stuff at the show will I have to carry it around all day?
A. No, there is a Shop & Drop, Collect-by-Car to make your day much more enjoyable.
We are very aware that people do not want to be carrying around their purchases as they want to enjoy their day and make the most of their time at the Baby Show. We have a Shop & Drop where you can securely leave all your purchases whilst continuing to browse around the show.
---
Q. What range of other products are available at the show?
A. There will be a huge range of maternity and baby products, so this is truly your one-stop-shop:
---