How to Choose the Perfect Pram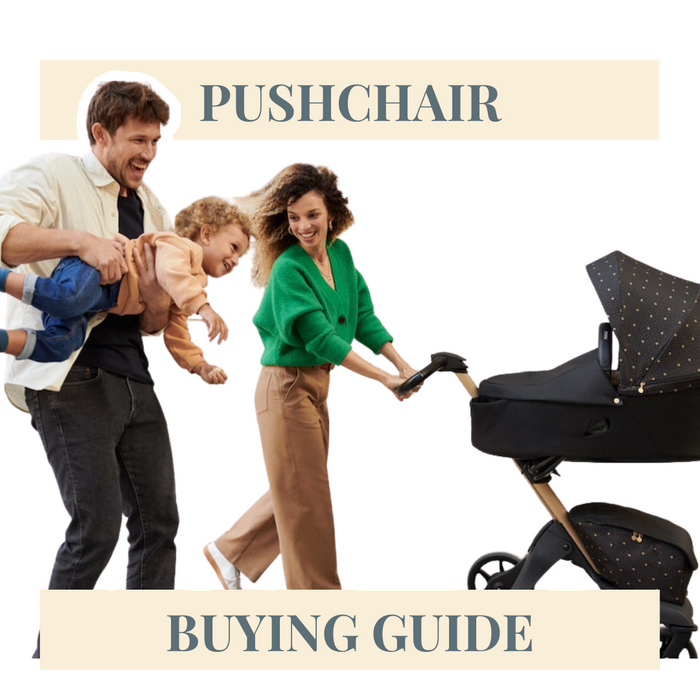 We know that choosing your first pram/travel system is a huge decision, the right pram can carry you through from birth to toddler and it's important to choose something that suits your lifestyle. Winstanleys Pramworld, have given their expert advise on how to buy a pram which is right for you! They have years of experience in helping families like yours so we've got you covered with our top tips & what to look out for so that you can enjoy this exciting step in your journey to parenthood – without the stress!
Pram, vs pushchair, vs stroller- what's the difference?
A pram is designed to be used from birth and is generally made up of a carrycot, chassis & seat unit – Usually, you can add adaptors & a car seat to create a travel system.
Pushchairs are usually geared towards older babies and feature a seat unit (sometimes suitable from birth with a full lie-flat recline) that can be used until approx. 4 years.
A stroller tends to feature a world-facing seat unit only with a lightweight compact frame. Some, like the Babyzen YOYO2, are even cabin approved & can be taken on board an aeroplane.
How do I know which is right for me?
There are a few things to consider when choosing the perfect option for your family, we recommend setting yourself a budget and considering the following factors to narrow down your options…
Lifestyle- Do you do lots of walking in the great outdoors and need something with large wheels & suspension to tackle any terrain? Are you a city dweller looking for something compact & lightweight with easy manoeuvrability? Or are you a jet-setter looking for something cabin approved?
Newborn Options- Do you want a full carrycot, newborn pack/pod or a from-birth seat unit? Lots of new parents like a full carrycot but if you're looking for something more compact a newborn pod or lie flat seat unit can be a great option. As long as the option you choose offers a full lie-flat position and is suitable from birth you're good to go!
The Fold- The last thing you want is to be stuck in a car park in the rain struggling to fold down your pram. We recommend testing them out, trying the fold & making sure you find it easy to do! Top Tip- Before heading out pram shopping measure your boot, note down the dimensions & make sure your favourite pram will fit.
Comfort- It's important to make sure that your chosen pram is comfortable for you as well as your baby! Check that the handlebar is adjustable and has a comfortable height for you to push. Look at the padding in the carrycot & seat unit to make sure your little one will have a comfortable ride too!
Futureproof- There are lots of prams on the market that can convert from single to double or take a buggy board, if you're hoping to have two babies very close together this is something to keep in mind! The Stokke Xplory X is a great example of a pram that can be used for siblings with the addition of the ride-on board!
Once you've nailed the practicality element and decided which pram suits your lifestyle it's also important to consider the aesthetic & the accessories! Choose a colour that suits your style & make sure you can get matching accessories like a footmuff & changing bag. Don't forget the cup holder – a must-have if you ask us!
Considering these factors will without a doubt help you to find a pram, pushchair or travel system that's perfect for your baby! One step closer to parenthood- How exciting!
For more advice on Buggy Buggy Buying, you can visit Pramworld at The Baby Show with Lidl GB on 12-14 May at NEC Birmingham. They will be at Stand B40 showing off their Stokke and Babyzen buggies, prams and strollers.
You can book tickets in advance for The Baby Show with Lidl GB at NEC Birmingham now to save money on-the-door and avail of special ticket offers and bundles!
Book Your Tickets to The Baby Show NEC Birmingham, 12-14 May 2023